Wyndham 'thrilled' to offer new Dubai hotels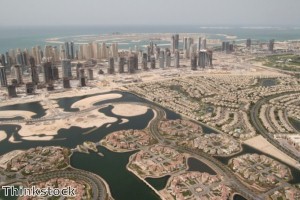 Senior figures at the Wyndham Hotel Group have confirmed the company will deliver some exciting projects in Dubai in the coming years.
Having cemented a strong partnership with Omega I - a subsidiary of The First Group - the hotel chain is in a position to launch its first TRYP by Wyndham complex in the Middle East.
Due to open in 2016, the building is set to be Wyndham's largest in the world, which is impressive for an organisation that owns around 7,410 properties globally.
Dubai's hotel industry has gone from strength to strength in recent years, with 5.5 million tourists flocking to the city in the first half of 2013 alone. 
Clearly, this part of the Gulf has immense potential and the emirate's hospitality sector is expected to thrive in the near future.
The 672-room TRYP by Wyndham Dubai will be developed in the city's TECOM district and will be within easy reach of a number of Dubai's main attractions, including the Mall of the Emirates and Palm Jumeirah. 
Details of the new venture have emerged just two months after the company announced plans to launch an upscale hotel in the plush Dubai Marina.
The firm currently has more than 30 hotels operating under various brands across the Middle East and Rui Barros, Wyndham's senior vice president and managing director for Europe, the Middle East and Africa, is excited about the new UAE projects.
"We are thrilled to deliver these hotels through strong partnerships with companies such as The First Group, which share our ambition and passion for creating great guest experiences for business and leisure travellers around the world," he remarked.
Co-founder and joint-chairman of The First Group Gary Shepherd added: "We have no doubt that as our own portfolio expands, our relationship with Wyndham Hotel Group will continue to grow."
According to the Dubai Department of Tourism and Commerce Marketing, there were a total of 603 hotels across the city as of June 2013 and this figure is expected to rise sharply in the coming years, as developers add the finishing touches to a slew of brand new projects.