World's largest fireworks attempt' on NYE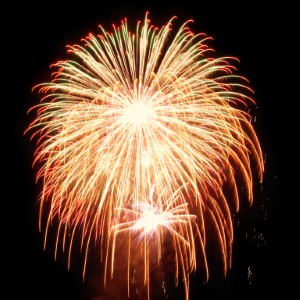 Dubai will be hosting an official record-breaking attempt on New Year's Eve (December 31st).
On the night, the city aims to beat the current title holder for world's largest fireworks display, at Palm Jumeirah.
This is being organised by IMG Artists, who plan to use over 400,000 fireworks as part of the show. These have come from 400 different locations.
The current title holder is Kuwait, which set off 77,000 fireworks last year. In comparison, it's safe to say Dubai is serious in its attempts and is not taking any chances.
IMG Artists' chief executive officer and president Jerry Inzerillo said: 'IMG Artists is honoured to work with the Government of Dubai on this memorable event while further enhancing our reputation for creating some of the world's leading cultural and entertainment events.
'2013 has been an extraordinary year for Dubai, and on behalf of the entire IMG Artists team, we are proud to help them celebrate in style.'
The celebration will involve 170 pyro-technicians, as well as more than 60 computer systems to control the split-second accuracy needed.
Television company Sparkly Light will also be on-scene to record the show, including a number of aerial cameras. The display will be broadcast live on the night, both as part of Dubai TV's NYE coverage and to other channels across the world.
So, how long does a 400,000 firework show last? IMG Artists plans to set them all off in a six-minute display. On average, this will be over 65,000 a minute, or around 1,000 a second.
Of course, Dubai is known for its luxury and there is more than one way to celebrate New Year 's Eve. For those who want something more lively, DJ Pete Tong will be playing at the Sandance festival on the night.
Other acts helping to bring in the new year include DJs Paul Oakenfold and Axwell, alongside singer Emili Sande. Tickets for the show can be purchased on the night for AED 530 (£88), or AED 600 for a VIP pass.