World's largest artificial lagoon to be built in Dubai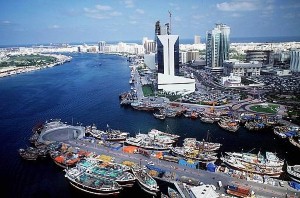 The largest man-made lagoon in the world will be built in Dubai.
Set to be launched on October 8th, the work is being undertaken by Crystal Lagoons.
When completed, the lagoon will enter into the Guinness Book of Records. At 40 hectares, it will be almost four times the size of the current record holder.
The lagoon will be located in Mohammad Bin Rashid City-District One, forming a crucial part of the 47 million sq ft area's AED 25.69 billion (£4.3 billion) development. The lagoon will put an emphasis on leisure as, in addition to custom-made beaches, water sports and various swimming activities, it will feature open parklands and high-end shopping opportunities. The region will be one of the lowest-density areas in any global city.
Mohammed Bin Rashid City-District One is a development with an end goal of mixed use family tourism and retail sections, as well as areas for arts and entrepreneurship. It will also include art and business opportunities and is one of the city's bigger developments currently underway, as well as part of its ongoing push to encourage tourism and visitors.
Dubai's tourism-based industry has always been a strong reason to invest in hotels or local properties for sale - from specialists such as The First Group - but this recent development looks to further put the city on the map. It will also help the Vision 2020 goal of receiving 20 million tourists by the year 2020.
Chief executive officer of Crystal Lagoons Kevin Morgan said: 'Dubai gives us an outstanding strategic position in the Middle East, and the opportunity to participate in a world-class development that adds prestige to our current project portfolio.
'Based on our track record in the Middle East, we have proven that our technology can add value to a top destination, making beachfront real estate a reality anywhere in the world.'