World's fastest property price rises in Dubai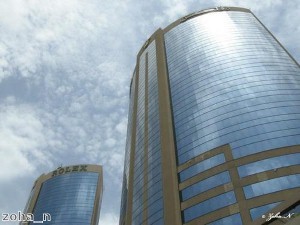 Dubai property values are rising faster than anywhere else in the world.
Figures from the Global Property Guide show that, between the second and third quarter of this year, prices went up by 6.48 per cent. Comparing Q3 with the corresponding period in 2012, there was growth of 21.37 per cent.
This follows previous yearly increases of 17.99 per cent in Q2, 17.9 per cent in Q1 and so on, until at least Q2 last year. As such, the city has been through a tremendous period of continued growth, which does not look like it is stopping any time soon.
Now would be an ideal time for anyone looking to invest in property in Dubai as values are going up.
Citing figures from the Department of Economic Development (DED) the firm predicts Dubai's economy will have expanded by 4.7 per cent when 2013 comes to a close and, a year later, will have continued upwards by another 4.5 per cent.
Global Property Guide's report said: 'The strength of Dubai's housing market has been bolstered by several other factors, including the availability of finance, the city's status as a safe haven, an exchange rate pegged to the US dollar, and improved consumer and investor confidence.'
Of course, if you look at the hospitality sector, the huge demand in Dubai can be explained.
Hotel Development Resource's partner John Podaras told Hotel News Now he expects Expo 2020 to trigger plenty of developments, but not all of which will be the high-end specialised services currently seen today.
He said the increased volumes will 'definitely see a proliferation of new mid-market and budget arrivals', which will benefit the city.
Going into more detail, Mr Podaras pointed out Dubai has received around 11 million visitors so far this year, but is aiming for 20 million by 2020. With this increase, the emirate would theoretically need around 45,000 more rooms. A more realistic figure, once alternative accommodation is taken into account, is around half of this.