World 'will lose out if Expo 2020 is not held in Dubai'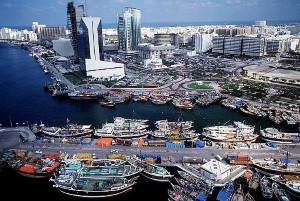 The world has been warned that it will miss out if Dubai is not chosen as the host city for the Expo 2020 event.
Joseph Ghossoub, chairman and chief executive officer at Mena Communications Group, has told the Gulf News that it is important the emirate is selected and given the right to put on the exposition.
Such an event gives people and businesses from all over the world the chance to come together and exchange views on culture and commerce. What's more, it also provides an opportunity to take a look at one of the booming cities of the 21st century and its development through the years.
'It's not a matter of winning the bid or just hosting it. It is about hosting the bid successfully and Dubai is the only city that can make a difference. What Dubai has to offer and is able to offer promotes this city to be the perfect place for hosting an international event of this stature,' Mr Ghossoub explained.
He went on to suggest Dubai has done enough to show that it is up to the task of hosting Expo 2020 and making it even better than anticipated. It should now be given the chance to do so and to showcase Dubai on a much wider scale.
Mr Ghossoub is adamant there are a number of factors that support Dubai's bid to host the event, although he indicated the most important of all is to explain what the city was and what it has become today.
'What Dubai has accommodated along the last 40 years has made this emirate a city of the world,' he added.
Should Expo 2020 be held in Dubai, Mr Ghossoub believes it would be a chance for it to show the world how a city can be built and a cosmopolitan environment created.
He even claimed Dubai is among the happiest cities in the world, with its residents delighted to live, work and socialise there.