World's top 500 aviation investors to meet in Dubai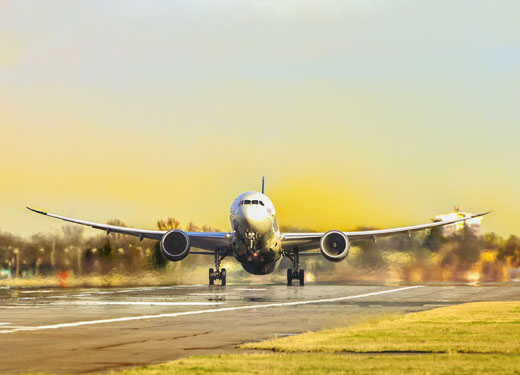 The world's top 500 aviation industry investors will attend Dubai's first Global Investment in Aviation Summit (GIAS), the UAE General Civil Aviation Authority (GCAA) has revealed.
High-profile delegates hailing from 40 countries will attend the three-day event (January 28-29, 2019), reflecting the UAE's significance as the MENA region's biggest aviation hub.
These elite industry professionals will represent companies specialising in aviation finance, asset management and investment, as well as aircraft lessors, airlines, aircraft manufacturers and maintenance firms, repair and overhaul (MRO) facilities, aviation logistics suppliers and fixed-base operators (FBOs).
The UAE is the MENA region's largest airline and aviation industry investor with authorities ploughing more than AED85 billion (US$23.16 billion) into airport developments that will expand capacity to at least 300 million passengers per annum.
This investment, which is supported by the banks and financial institutions, includes the AED30 billion ($8 billion) development of Dubai's Al Maktoum International (DWC); AED28 billion ($7.6 billion) Phase IV expansion at Dubai International (DXB); AED25 billion ($6.8 billion) re-development and expansion at Abu Dhabi International; and AED1.5 billion ($408 million) terminal expansion at Sharjah International.
At the same time, the UAE's four airlines are spending billions of dollars on the latest aircraft models.
During the financial year ending March 31, 2018, Emirates announced two significant commitments for new aircraft – a $15.1 billion agreement for 40 Boeing 787-10 Dreamliners, which will be delivered from 2022 onwards, and a $16 billion agreement for 36 additional A380 aircraft, including 16 options.
The combined fleet size of the four UAE airlines reached 502 at the end of last year, according to the GCAA, including Emirates' fleet of 268 aircraft and flydubai's of 61, and is expected to surpass the 525 mark by the end of 2018.
All four carriers add four to five aircraft per month to their respective fleets and their combined order book is for more than 300 additional aircraft.
UAE GCAA director general HE Mr Saif Mohammed Al Suwaidi said it was "befitting" for the UAE to host GIAS given it was the region's largest airline market and aviation hub; a major global investor in aircraft and aircraft components; and the developer of Dubai South – the world's largest aerotropolis, all of which called for "continuous investment".
The event is being organised by Strategic Marketing and Exhibitions under the patronage of the UAE GCAA and will include many facets, including a two-day conference and masterclasses on best aviation investment practice.
"The Global Investment in Aviation Summit is testament to what we have achieved and our commitment to push the nation to be a global pioneer in this field," Al Suwaidi concluded.