'World's largest' interactive city tour launched in Dubai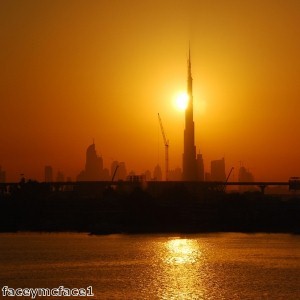 Dubai 360, the world's largest interactive city tour, was officially launched earlier this week.
The first of its kind, the website allows users to explore every angle of the emirate without leaving their home, which is likely to encourage more people to visit Dubai in person.
It provides a first-hand experience that is unrivalled in the virtual world, according to its creators. Dubai 360 was developed over a period of 18 months and utilises 1,298 pieces of panoramic video and photo content.
The launch of the website has been welcomed by many parties, including photography enthusiasts, residents of the emirate and tourists. Its creators feel that the technology will redefine how cities are viewed and explored worldwide.
It offers users a virtual tour of Dubai using groundbreaking technology that provides exclusive views of the city, which even residents are unlikely to have seen before, such as a bird's eye perspective from the top of the Burj Khalifa, the world's tallest building.
Prospective tourists can enter Dubai Mall and access the famous aquarium from angles that are reserved for the sea creatures themselves or they can take a ride on the Dubai Metro and view the emirate at speed.
Ismaeil Al Hashmi, project manager for the site, commented: "Dubai 360 is illustrative of what Dubai stands for. It started off as an idea and was brought to life through the passion of talented and committed individuals.
"The project showcases the very best of what Dubai has to offer and we will continue to use the platform to demonstrate the progress the city makes."
During its development, creators of Dubai 360 used different kinds of technology, such as DSLR cameras and helicopters, to give the team the equipment they needed to provide users of the site with unprecedented access to some of the emirate's most famous landmarks.
"With Dubai360.com, whether you live in Dubai or are planning a visit, you can discover something new in the city every day," explained Mr Al Hashmi.