World's first 'Floating Seahorse Villas' for Dubai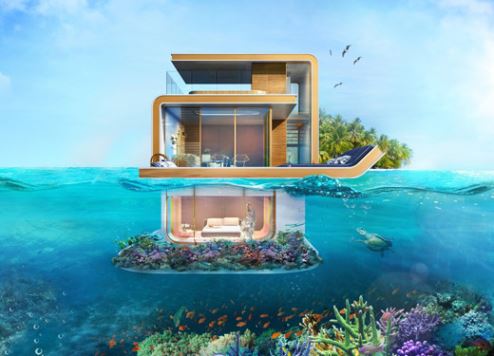 Dubai, a city known globally for being home to the world's biggest shopping mall, tallest building, an indoor ski slope and manmade islands shaped like palm trees, has now unveiled one-of-a-kind 'Floating Seahorse Villas'.
Taking the destination's unique and luxurious offering to new heights, the 131 villas will be part of The World development – a manmade archipelago located off Dubai's coast, which replicates the shape of the Earth's continents.
The seahorse-shaped villas will be located in The Heart of Europe – a section of The World that features European islands with names like Germany, Switzerland and St. Petersburg.
The climate-controlled environment will even feature snow-lined streets during the height of summer.