World Islamic Economic Forum coming to Dubai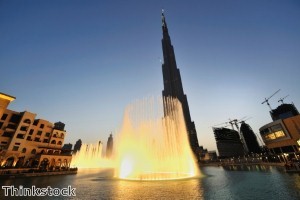 Dubai has been chosen to host the next World Islamic Economic Forum (WIEF) in November 2014.
It was announced during the current event in London yesterday (October 29th), which saw 2,500 economic and political Muslim leaders from across the globe in attendance.
Speaking to the National, the newest governor for the Dubai International Financial Centre Essa Kazim expressed delight in having the emirate host the event - the tenth in its history.
He said: 'Having the forum in Dubai is very good news. It will add value to the position of Dubai as an Islamic hub. Staging conferences and events is one of the pillars of the Islamic economy.'
The occasion adds another date to Dubai's busy calendar, alongside the international business taking place on a daily basis in the city. Following the success of the WIEF in London, over 2,500 figureheads can be expected to arrive next year, further adding to the wealthy visitors to Dubai.
It also highlights the sheikhdom as a central location for Muslim businesses and their related activities, joining the likes of London on the global stage. On Monday (October 28th) the British prime minister David Cameron expressed his support for Dubai, especially in its goal to host Expo 2020 - another global event which would further cement the city's status.
This bid is also having a positive effect on Dubai's local traders. The Business Leader's Survey by the Dubai Chamber of Commerce and Industry for the fourth quarter, which was published last week, found 83 per cent of those questioned are experiencing increased confidence. This suggests the emirate's position as a strong candidate is having an effective influence on outlook. It represents a record high for the chamber and signifies the potential and positive results expected from the city.
WIEF was first held in 2006 and has a focus on encouraging and promoting Islamic businesses. This includes helping trade relations between Muslim and non-Muslim organisations.
No specific dates in November have been announced for the event.