World Expo site will 'be ready a year early'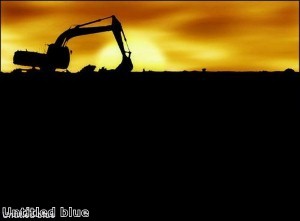 All construction and infrastructure needed to ready Dubai for the World Expo will be completed a year early, allowing a full year for commissioning, claim the organisers of the event.
The news was revealed in a statement released by the Expo 2020 Preparatory Committee. It will mean that the city has 12 months to test the plans put in place to prepare for the event, allowing plenty of time to iron out any issues that may arise.
According to the task force behind the plans, all preparatory work will be completed by October 2019.
The Expo Village, which will be the main residential area built to accommodate staff working the event, will be finished by 2018. The pavilions will then be constructed to hold the exhibition itself, if the schedule is followed.
Preparations will begin next year, which will see a 438-hectare site transformed to house the World Expo. The committee claims that, for the first time ever, every country will be represented in one pavilion. Three zones will be created that will represent the three sub-themes - mobility, sustainability and opportunity - of the overall message of the expo 'Connecting Minds, Creating the Future'.
The World Expo is expected to attract 25 million visitors to Dubai, helping the emirate yield AED89 billion (£14.4 billion) in added economic activities, according to Reem Al Hashimi, the managing director of the Expo 2020 Executive Body. The additional visitors will provide a boost to many sectors, including the hotel industry which will experience a surge in occupancy rates.
In addition to drawing in millions of tourists, Ms Al Hashimi claims the event will create 277,000 new job opportunities and will have a positive impact on the emirate's small businesses.
She said: 'We entered our bid portfolio assured that we have the required elements to host an Expo. Our unique geographic location connects us to a third of the world through a four-hour flight and two-thirds of the world through an eight-hour flight.'