World Expo 2020: Work to begin next year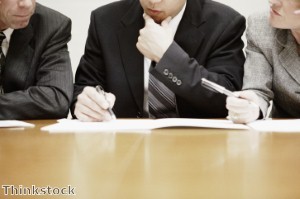 On Monday (September 15th), the Expo 2020 Higher Committee came together to review proposals for the Dubai World Trade Centre and to confirm that work will begin in November 2015, once all final plans have been approved by the Bureau of International Expositions (BIE).
The complex, once completed, will be home to the World Expo 2020 and a gated facility that covers 150 hectares of land. The site will also house a residential, hospitality and logistics zone.
It will be able to accommodate up to 300,000 visitors during peak times, which will be enough to handle to 153,000 people expected to visit the site every week. The Higher Committee predicts that over 25 million visitors will make their way to the Dubai World Trade Centre during the expo's six month run, which starts in October 2020 and ends in April 2021.
During Monday's gathering, the committee discussed matters concerning upcoming events, such as meetings that will happen next month and in October. These form part of the mandatory updates the BIE requires before it can formally approve Dubai's plans of the World Expo 2020.
The event will have a significant impact on the emirate, with several industries greatly benefiting from Dubai's winning bid. The tourism and hospitality sectors will receive the biggest boosts, as the 25 million visitors expected to attend the expo will need to find accommodation during their stay.
Anis Sadek, Dubai managing partner at Deloitte, believes the 2020 expo will act as a catalyst, energising the hospitality, leisure and retail sectors even further. He said: "The legacy we all hope for is the development of additional vibrant business districts, incorporating leisure and retail, fully integrated into the global travel hub that is Dubai."
The expo also provides the emirate with an opportunity to cement its reputation as one of the world's leading business hubs and the chance to showcase its diversified economies, according to Rashid Bashir, consulting partner and head of strategy practice at Deloitte Middle East.
He added: "This event, as part of the overall maturing state of the UAE's economy, will provide significant and sustainable business opportunities in the run-up to, and beyond, 2020."