World Expo 2020 win 'sign of Dubai's booming economy'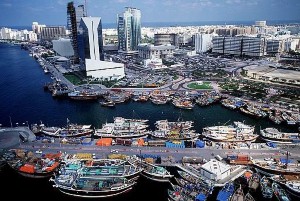 Dubai's victory in winning the right to host the World Expo 2020 is a sign that its economy is booming, according to the organisers of the event.
The emirate has made great strides since the global economic crash of 2008 and its recovery is showing no signs of slowing down.
A significant boost in the tourism industry combined with efforts from the government to make the wider UAE one of the world's most innovative countries has helped Dubai move from being perceived as an oil-based economy to being viewed as a hub for business and travel.
Reem Al Hashemi, UAE minister of state, managing director of the Dubai Expo 2020 Higher Committee and director general of the Dubai Expo 2020 Office, commented: "Dubai's economy was already in the ascendancy prior to the announcement of the win.
"The feel good community spirit of knowing Expo 2020 is coming to the UAE continues to drive economic progress."
Before winning the privilege of hosting the Expo, Dubai hosted many other major events, such as the World Summit, Dubai Air Show, Formula 1 races and the World Economic Forum, which helped to boost its reputation as the ideal place for meetings, incentives, conferences and exhibitions.
The Dubai 2020 win is expected to have an unprecedented positive impact on the emirate, UAE and wider Middle East. The Dubai World Trade Centre predicts that the economic impact of the Expo in the Middle East and North Africa region will be around $24 billion (£15 billion) and is expected to attract 25 million visitors, 17 million of which will be international.
Mutasem Dajani, UAE regional managing partner at Deloitte, explained that $7 billion has been set aside for development and infrastructure projects in Dubai to date. He added: "The fact that Dubai is itself strategically located within four hours of a third of the world's population this Expo has potential for wider impact leading up to the event and afterwards for years to come."