World Expo 2020 'will be accessible to everyone'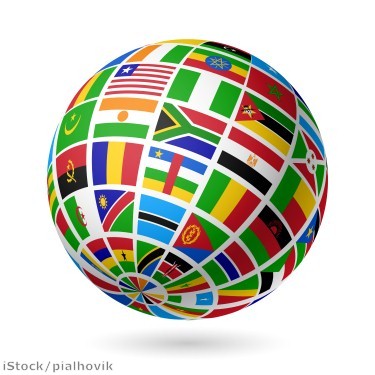 Dubai's World Expo 2020 will be an event that is accessible to everyone, according to the organisers.
This overwhelmingly positive message was delivered by officials speaking at the two-day My Community event - a forum that focuses on how the emirate can evolve into a place that is perfectly suited to disabled people.
According to The National, Venus Illagan, secretary general at Rehab International, New York - a global disability rights organisation - said that the upcoming Expo could be a "convincing conclusion to five years of work to encourage more disabled visitors to Dubai". 
"Now is the best time to start talking to disabled people about access, so a clear route can evolve between now and the Expo," she said.
"The challenges that will be faced in Dubai will add value to the Expo story - let's see if the city lives up to all our expectations."
Victor Calise, commissioner for people with disabilities at the New York mayor's office, believes that the event - expected to attract 25 million visitors in its six month run - is the perfect opportunity for Dubai to show the world all of the changes it is making.
He suggested using the emirate's impressive advertising abilities to showcase how it is accessible to everyone, going as far as saying that the huge billboards dotted around the region could easily be use for this purpose. 
Speakers at the My Community forum said that the event can become accessible to everyone by making small changes, such as low tables, larger print on marketing materials and lifts to help those who can't use the stairs see as much of the Expo as they want to. 
Dr Ivor Ambrose, managing director of the European Network for Accessible Tourism in Athens, said: "Dubai would be the first of the Expo cities to put accessibility at the top of its brand.
"Others have tried, like in Milan, but they did not achieve all of the accessibility targets they were aiming for."
Dubai won the privilege of hosting the World Expo 2020 back in November 2013, marking the first time a country in the Middle East and North Africa region has been chosen to host this prestigious event.