World Expo 2020 plans 'progressing well'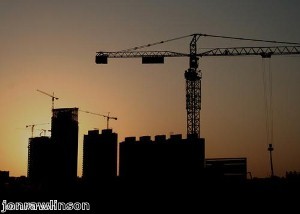 Last month, it was revealed that the planning behind the World Expo 2020 is "progressing well", with strategies being finalised for a dedicated site and residential, hospitality and logistics zones, according to the consortium behind the development.
Reem Al Hashimy, UAE minister of state, managing director of the Dubai Expo 2020 Higher Preparatory Committee and director-general of Dubai Expo 2020 Office, believes the emirate has been handed a huge responsibility - one which it intends to fulfill and exceed.
He said: "Expos have been home to some of the world's most landmark structures, from the Crystal Palace in London to the Eiffel Tower in Paris. Dubai is committed to building on this tradition and making the entire site an experiential environment."
Daniel Hajjar, senior vice-president of HOK, one of the firms helping to develop the expo site, added: 'Dubai Expo 2020 will ensure the site leaves behind an iconic legacy befitting of this truly generation defining event."
The chosen site for the much-anticipated expo is near the Dubai Trade Centre-Jebel Ali and once completed will be able to accommodate 300,000 visitors at any given time. During its six month run, between October 2020 and April 2021, organisers are expecting an average week-day attendance of 153,000 people.
In addition to preparing the site of the World Expo 2020, Dubai is working hard to make the rest of the emirate ready for the massive influx of visitors that will be making their way to the region in 2020. Experts predict that 25 million travellers will land in Dubai during the event's half-year stretch.
Dubai International Airport
Over the last few months, Dubai International Airport has been undergoing refurbishment work to extend its passenger capacity, which will ultimately allow for a smoother handling of the rush of visitors expected to descend upon the emirate during the expo's run.
A recent report has revealed that the airport has continued to accommodate a high level of passenger traffic, with more than five million visitors passing through its doors for the 19th consecutive month in July 2014 - maintaining its growth trend for the year to date.
Paul Griffiths, chief executive officer of Dubai Airports, said: 'Looking forward, with two newly upgraded runways which are able to accommodate even more aircraft, the airport is well placed to resume the growth we saw in the first four months of the year.'
Early this year, Dubai International usurped London Heathrow as the world's busiest airport. "Once we've got through summer 2014 we'll have a look at the numbers and see if we can accurately claim that title, hopefully forever," Mr Griffiths added.
The refurbishment works are now complete and both runways are once again open, meaning the airport will be able to accommodate the 68 million passengers expected to pass through its doors this year.
New tourist attractions
Those heading to Dubai for the expo will be glad to hear that the emirate is building new attractions to provide visitors with some respite during their business trip. By 2016, three new theme parks, each with a unique concept, will be ready to entertain tourists.
The three parks centre around different themes: Hollywood, Bollywood and the much-loved children's toy Lego.
Work has already begun on the attractions and when completed they will join a AED10 billion (£1.7 billion) network of five theme parks.
Abdulla Al Habbai, chairman of Meraas Holding, said Dubai Parks & Resorts, which will also include retail outlets, is a one-of-a-kind entertainment facility. He added that the project has attracted "elite industry players" and is expected to draw more than five million people every year when construction has been completed.
Additions to retail sector
Real estate consultancy Cluttons has stated that as the World Expo 2020 draws nearer, Dubai will create new ways to attract visitors, focusing on retail and hospitality.
Last month, Business Monitor International revealed its predictions for significant growth in Dubai's retail sector, suggesting the industry will be worth a staggering AED150 billion (£24.6 billion) by the end of 2014.
Data from the global real estate organisation indicate that the emirate is on par with other shopping hotspots around the world, including New York, London and Milan.
To capitalise on this success, developers are building new, record-breaking malls to attract even more visitors - something that would help the Department of Tourism and Commerce Marketing achieve its goal of attracting 20 million visitors every year by 2020.
There have been several ambitious projects already announced, including the Mall of the World, which once completed will be the world's biggest shopping facility.
Posted by Bob Brunskill