World Expo 2020 infrastructure changes 'driving growth'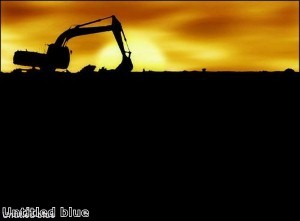 Last November, celebrations erupted across Dubai as it learned it had been chosen to host the World Expo 2020. As soon as the fireworks had fizzled, plans were put into place to ensure the emirate is ready for the event's kick off - due to start October 20th 2020 and end April 10th 2021.
It is expected that 25 million visitors will descend upon Dubai during the Expo's six month run, adding around AED89 billion (£14.4 billion) in added revenue to the economy while they stay in the emirate.
To accommodate this surge of tourists, Dubai's government have planned to make several big changes to the infrastructure of the emirate. Reem Al Hashemi, minister of state and member of the Expo 2020 Higher Preparatory Committee, said: "The infrastructure and the progressive policies that serve this vision will continue to grow in size and quality to serve the participants and the visitors of Dubai Expo 2020."
So, what are the most noteworthy changes Dubai is undergoing ahead of the World Expo 2020?
Dubai International Airport
Between October 20th 2020 and April 10th 2021 Dubai International Airport will be put through its paces and tested as a global hub for visitors from across the world. In order to facilitate the surge in passengers expected between these dates, the airport is currently being refurbished and improved.
A new runway, Concourse D, is being constructed at present, and is set to be completed by the end of the first quarter of next year. It will be connected to the existing terminal through an automated train, providing complete ease of use to passengers.
Over $7.8 billion (£4.6 billion) is being invested in the refurbishment of the airport and will ensure it has the capacity to handle 100 million visitors from 2020 onwards - which, if achieved, will make it the world's busiest airport.
During 2013, some 66 million passengers made their way through Dubai International Airport, and experts predict that this figure will hit 70 million in 2014.
Sheik Al Maktoum said the ongoing expansion of the airport will have a big impact on Dubai's economy. He added: "We are on the mark in terms of giving a big boost to the aviation industry which we anticipate will contribute 32 per cent to Dubai's GDP by 2020."
Tram service
One of the biggest issues for any individual visiting a foreign country is travelling around as a visitor with limited geographical knowledge. A tourist wants to ensure they can get to where they need to be, while also having the option of exploring the place further if they wish.
The Roads and Transport Authority (RTA) have pre-empted these concerns by extending the the tram service in Dubai by an additional 11 kilometres and a further 11 stations. The government is also currently in talks with the emirate's hotels in order to discuss how best to link their businesses to the tram network, assisting tourists wishing to explore Dubai even further.
Nasir Bu Shehab, director of RTA strategic planning, said: "The workshop included an introductory briefing highlighting the integration between the Dubai Tram and other transit modes as well as surrounding areas in order to provide a safe and smooth transport for all."
The RTA has introduced Nol cards that allow visitors to pay for their journeys with one single card, these, as well as station maps and guides, will be left in hotel lobbies to provide tourists with everything they need to get around Dubai.
According to the government, the first phase of Dubai's new public transport system will serve Al Sufouh, Jumeirah Beach Residence Walk, Dubai Marina and the Knowledge Village.
Tourist attractions
Those travelling to Dubai for the World Expo 2020 will not just have business on their mind and will need something to occupy themselves when they have any down time. The Department of Tourism and Commerce Marketing (DTCM) understand this and have set several plans into motion to provide all visitors to the emirate with a plethora of leisure facilities and activities.
Earlier this year, it was revealed that Dubai will soon be home to the Mall of the World - the globe's biggest  mall. The project forms part of a plan to boost the region's ever-growing tourism industry by offering visitors more retail, leisure and dining options.
In reference to the project, Sheikh Mohammed bin Rashid, vice-president of the UAE and ruler of Dubai, commented: "We announced recently that we plan to transform Dubai into a cultural, tourist and economic hub for the two billion people living in the region around us; and we are determined to achieve our vision."
Posted by Bob Brunskill