World Expo 2020 committee makes first public address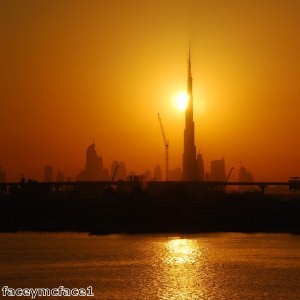 The task force charged with preparing Dubai for the World Expo 2020 has made its first formal address to the General Assembly of the Bureau of International Expositions (BIE) - the governing body behind the event.
Dubai won this bid last November - with its concept 'Connecting Minds, Creating the Future' - to host the six-month extravaganza. The win was historic as this is the first time it will be held in the Middle East, North Africa and South Asia (MENASA).
The World Expo 2020 means big things for the emirate, not only is it expected to attract 25 million visitors, but it will also add AED89 billion (£14.4 billion) to the economy and boost Dubai's infrastructure.
In addition, the event will enhance the UAE's reputation as a forward-thinking and progressive nation.
The expo will be run from October 20th 2020 to April 10th 2021 and will be based at the Dubai Trade Centre-Jebel Ali. All the construction work that needs to be completed before the event opens its doors have been drafted and the committee has recently announced it will be finished a whole year before its due to start.
Shaikh Ahmad Bin Saeed Al Maktoum, president of Department of Civil Aviation and chairman of the Expo 2020 Preparatory Higher Committee, commented: "The Dubai Expo 2020 road map is well progressed as we resolutely honour our commitment to create a truly transformative World Expo, that through partnerships and collaboration will seek to foster innovative, inspirational and practical solution-creation for our collective future."
During her address to the BIE, Reem Al Hashemi, minister of state and member of the committee, said the event will be a platform to continue to execute Dubai's leadership around the need "for connectivity and mobility, economic opportunity and sustainable practices as the pillars of today's interdependent world."
"Our goal to deliver on an Expo with seamless operations will leverage the national efforts to implement a greater vision shaping the next 50 years of our country," she added.