World Expo 2020 'attracting investors to Dubai'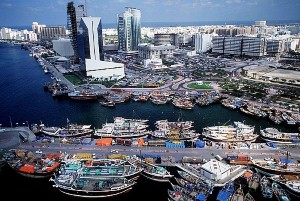 The World Expo 2020 is making Dubai an increasingly attractive option for investors, according to new research.
A study from PwC revealed that optimism about economic growth in the Middle East has regained grounds, with upcoming events like the World Cup Expo 2020 in Dubai taking much of the credit for this.
Preparations for the huge event are taking place, with the city working over capacity in order to ready itself for the event. This has created numerous new business opportunities, with the tourism sector looking particularly strong.
According to the Dubai Chronicle, the survey found that the United Arab Emirates (UAE) was the most attractive country in the region for investors when it came to projects surrounding infrastructure and capital.
Furthermore, it was indicated that spending in the region would escalate significantly over the next year - applying to healthcare, housing and education as well as infrastructure.
Small and medium-sized businesses also have a lot to gain from the Expo, according to figures from the Dubai Chamber - especially those in the tourism and hospitality sectors.
It is estimated there will be around 245,000 new job openings by 2023 in the emirate's tourism sector alone, with investments expected to rocket to AED143 billion (£22.7 billion).
Furthermore, hotel rooms in the UAE are also anticipating an increase, with early forecasts predicting capacity rates will increase massively.
The World Expo is to be organised around the necessity of connectivity, mobility, sustainable practices, and economic opportunity.
This follows news that all preparations for World Expo 2020 in Dubai are expected to be completed by 2019, the Expo 2020 Preparatory Committee has said. This will lend the city 12 months in which to try out the infrastructure, systems and technology created for the event.
Preparation for the development of the 438-hectare site is scheduled to begin early next year. It is to contain 250 pavilions - representing the 250 participants that will be attending.