World Entrepreneurship Forum to be staged in Dubai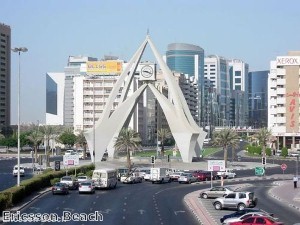 Dubai will stage an important business event later this year, it has been confirmed.
The city is set to host a chapter of the World Entrepreneurship Forum (WEF) in December after Dubai SME - one part of the Department of Economic Development - agreed a deal with the global organisation.
Executive chairman of the WEF Tugrul Atamer explained what the event entails.
'Our local chapters have the very important mission to source successful entrepreneurs, academics, experts and policy makers and identify best practices to be showcased at an international level,' he remarked.
'Dubai happens to be an excellent place to gather all key stakeholders of the region.'
The emirate has certainly built itself a reputation as a corporate hub in recent years, with numerous multi-national companies choosing to set up a base in the city.
Businesses realise the Middle East is an increasingly lucrative market and the UAE is certainly the heartbeat of the thriving Gulf region.
You only have to look at Dubai's economic growth over the past few years to see why so many firms are looking to establish headquarters in the sheikhdom.
According to Dubai Statistics Centre, the city's gross domestic product expanded by 4.4 per cent in 2012 - its best performance since 2007. This showed the emirate's economy has recovered at a much faster rate than others around the world and this can be attributed to Dubai's vibrant retail sector, strong tourism figures and an ever-growing property market.
The city is renowned for hosting international conferences and exhibitions, so it was an obvious destination to hold the WEF gathering.
Chief executive officer at Dubai SME Abdul Baset Al Janahi said the shiekhdom has made 'major strides' in becoming an entrepreneurial hub in recent years.
He believes the WEF event is a 'perfect fit' for Dubai and it will enable the city to enhance its reputation even further. Of course, the news will go down well with local hoteliers, as the demand for accommodation will rise when the event takes place.