Work to start on Dubai's crocodile park in July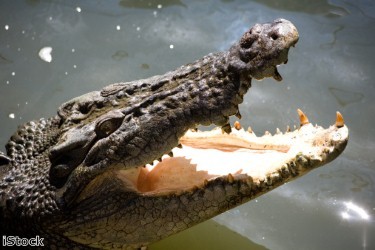 Construction will begin next month on the Dubai Crocodile Park, the first of its kind in the region, according to the emirate's government.
In around 12 months time, crocodiles will move into the finished complex and will likely be a major draw for tourists and residents, helping Dubai achieve its goal of attracting 20 million visitors a year by 2020.
Hundreds of the creatures will call the park home from 2016 onwards, the government noted, with construction expected to be complete towards the latter half of next year.
The project was originally announced back in April 2012 and in June 2013, officials signed a deal worth AED10 million (£1.8 million) with a French company for the construction of the complex.
Khalifa Abdullah Hareb, the director of the Assets Management Department in the government, told the Khaleej Times that "The French company officials will be flying in next month to start the construction".
Crocodile Park will measure 20,000 sq m once building work is finished and will be situated just ten km away from Dubai International Airport near Mushrif Park, which means it will be close to other on-going projects Dubai Safari and the Birds and Pets Market.
The facility has been modelled on similar parks in France and Tunisia and will be designed as a tourist attraction that will also serve as an environmental reserve for the conservation of aquatic reptiles.
Visitors to the centre will be able to learn about the different stages in a crocodile's development, such as egg-laying, hatching, growing, breeding and the creatures' family life. They will also be able to see the reptiles crawling, swimming, diving and relaxing.