Will Smith enjoys action-packed trip to Dubai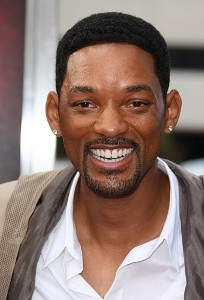 Will Smith has become the latest famous face to enjoy the delights of Dubai, after he was pictured taking a break in the emirate recently.
The Hollywood superstar teamed up with the Crown Prince of Dubai and chairman of Dubai Executive Council Shaikh Hamdan Bin Mohammad Bin Rashid Al Maktoum for a luxury break in the Middle East.
Smith was joined by friend and popular R&B singer Tyrese Gibson for the trip to Dubai, and it was Gibson who took to Facebook to reveal some of the details of their trips.
He posted a video on the social media site in which Smith talks of getting Gibson a helicopter ride for his birthday, which occurred on December 30th. The film also shows a red carpet leading to a helicopter pad.
There is another video that documents the pair's skydiving adventure and shows them being driven to the activity by Shaikh Hamdan. When they arrived at InFlight Dubai, Smith and Gibson were given the chance to 'fly' inside the largest vertical wind tunnel anywhere in the world.
Gibson is quoted by Gulf News as saying: 'Crown Prince driving us around, showing us what's happening. It's a lot of love, lot of energy.'
Yesterday (January 5th), Shaikh Hamdan launched a social media initiative entitled #MyDubai and he tweeted: 'Dubai is not only about skyscrapers and towers - it has a unique identity and lifestyle. I invited all residents, visitors and lovers of Dubai to participate in #MyDubai and share their photos and videos.'
Of course, not everyone can expect the red carpet treatment and a meeting with the Crown Prince when they visit Dubai, but it is clear there is plenty happening in the emirate and it is a huge favourite with the rich and famous.
Shaikh Hamdan launched his online initiative with a short Instagram video in which he noted he will continue to share the best of Dubai throughout the rest of the year.