Will latest Etihad deal enhance links between UAE and Serbia?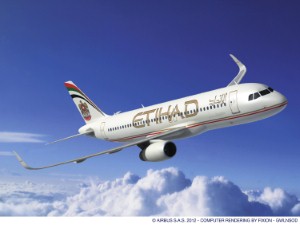 Etihad Airways is taking a 49 per cent share in JatAirways as it seeks to develop a greater presence in eastern Europe.
The strategic partnership will see Etihad Airways and the Serbian government each invest $40 million (AED 3.6 million) into the Serbian airline, while an additional $120 million has been earmarked for funding further down the line.
Etihad Airways flights between Abu Dhabi and Belgrade were introduced in June and from October 2013, Air Serbia will also start flying to Abu Dhabi as the two locations look to develop stronger links. Economic ties between Serbia and UAE were valued at 23.3 million in 2012, which represents a 300 per cent increase on 2011's figure.
This demonstrates how this relationship is becoming increasingly important and therefore the improved links will only help to develop this further.
James Hogan, Etihad Airways' president and chief executive officer, said: 'We are delighted to welcome Air Serbia to our equity alliance and look forward to working constructively with them and their stakeholders to build a sustainable, competitive and profitable airline.
'In addition to creating scale, our renowned business model provides a unique common platform to drive synergies and cost savings which will be of considerable benefit to Air Serbia as the new airline evolves.'
Mr Hogan believes the management expertise and experience offered by Etihad Airways and the Serbian government means JatAirways has a bright future.
Aleksandar Vucic, deputy prime minister of the Serbian government, said the 'reputation, financial strength and stability' offered by Etihad Airways means it is a perfect partner and so people from Serbia will soon be able to benefit from a range of new products and services.
It forms part of Etihad Airlines' plans to expand into different destinations. This can be seen with the deal agreed with Korean Air, South Korea's largest airline, which will see the 'KE' code placed on Etihad Airways' daily services between Seoul and Abu Dhabi.