Will Fast & Furious 7 be filmed in Dubai?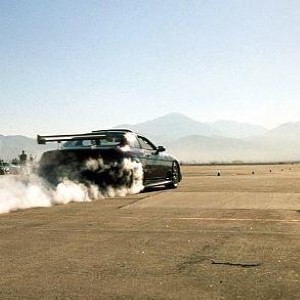 An auditioning website in Los Angeles has dropped a less than subtle hint that parts of the latest Fast & Furious movie could be filmed in the UAE.
According to acting-auditions.org, the A-list cast of Fast & Furious 7 will shoot certain scenes in Dubai and Tokyo.
It is not clear exactly how the emirate will feature in the flick, but fans of the high-octane series could see the likes of Vin Diesel, Jason Statham and Dwayne Johnson - who is also known as World Wrestling Entertainment's The Rock - when they eventually visit the Middle Eastern city.
The seventh instalment of the hugely successful movie franchise is likely to follow the same path as those that have preceded it, with Diesel, Statham and Johnson getting their hands on some of the most expensive suped-up cars in the world.
Directed by James Wan, the film is currently in the pre-production stage and is scheduled to be released in the summer of 2014.
Dubai has a reputation for being a playground for the rich and famous and it is not uncommon to see flashy supercars being driven around the city, so it is the perfect setting for the movie.
There is a strong chance the sheikhdom will appear in more blockbuster films in the future, as the Dubai Film and TV Commission recently announced plans to make it easier for production companies to shoot scenes in the city.
Leaders of the organisation told the National they hope to launch a website that will allow a number of government bodies to scrutinise filming applications much more quickly.
As things stand, it takes around five days for a crew to receive permission to capture footage in Dubai, but the new online portal should reduce this to just one day.
Tourism chiefs are understandably keen to remove the red tape surrounding the process, as it is important for the emirate to get as much global exposure as possible and what better way to achieve this than having the city appear in a multitude of box office hits?