Why it's important to market Dubai property to UK investors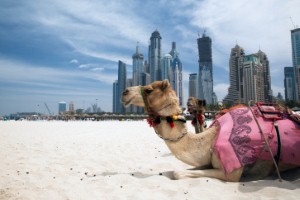 Last month, the Dubai Land Department (DLD) revealed that over 19,000 UK investors have purchased £1.6 billion worth of property in the emirate in 2014, making them the third-biggest buyers of real estate in the region.
This is a testament to why it is important that Dubai-based property developers market the benefits of owning real estate in the emirate to potential buyers in Britain.
Some of the biggest attractions of investing in property in the emirate - such as its tax-free regime, high rental yields and capital appreciation - may not be widely known by those that are looking to purchase real estate overseas.
An effective marketing campaign that is built around these lucrative advantages would boost awareness among British investors and help them to see that Dubai would be the perfect place for their next real estate purchase.
Both the emirate's commercial and private real estate markets are enjoying healthy growth, so including information about all types of property in Dubai could help convince an investor that has usually stuck to one particular sector delve into another.
The tourism industry in Dubai is booming, with new schemes boosting numbers even further in an effort to ensure the target set out by the Department of Tourism and Commerce Marketing (DTCM), in partnership with Sheikh Mohammed Bin Rashid Al Maktoum, of attracting 20 million visitors per year by 2020 is achieved.
This means that the hotel property market is becoming increasingly lucrative, particularly in areas of the emirate that have proved to be popular with visitors, such as Dubai Marina, Tecom and Dubai Sports City.
Due to its popularity as a destination for both leisure and business tourists, average room rates are healthy and occupancy rates are consistently robust - making an investment in this real estate sector a sound venture.
Information such as this should be conveyed to potential buyers in the UK, so they too can reap the rewards of the emirate's buoyant tourism industry.
Referring to the strength of the emirate's hotel sector, Amr El Nady, vice-president of the hotels and hospitality group at Jones Lang LaSalle, commented: "Dubai still remains the most active and attractive hotel investment market in the UAE [as] it retains the lion's share of total tourist arrivals in the country as well as hotel room inventory."