Why is Dubai so popular among Bollywood stars?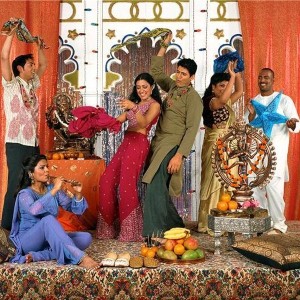 Traders from all over the world have been battling it out to secure the best properties in Dubai over the past 18 months or so, although there is one country in particular that appears to be providing more than its fair share of investors.
Wealthy individuals from India have been keen to add new UAE-based assets to their portfolios and it is not difficult to see why.
Dubai is just a short flight from densely populated Indian cities like Delhi and investors are benefiting from a growing number of services being laid on by airlines.
There has been strong demand for real estate among actors who are involved in the Bollywood industry, which is based in Mumbai. The city is on the west coast of India, so property hunters only have to make the relatively small hop over the Arabian Sea to get to the emirate.
Earlier this year, Emirates 24/7 reported that Bollywood star Salman Khan was said to be looking for plush accommodation in Dubai and he is certainly not the only person from India's iconic film industry to do so.
The same news provider has now revealed that Akshay Kumar is the latest celebrity to scour the sheikhdom's extensive property market.
He was quoted as saying: 'Dubai is such a dynamic city and so welcoming that it almost feels like a second home now, considering the number of times we have been here.
'This is the reason why we have decided to purchase a home here.'
Mr Kumar also suggested the large number of Pakistani and Indian people already living in Dubai makes it all the more appealing.
'The environment is so comforting that it feels like I haven't even left home,' he added.
With developers continuing to build new apartments, villas and hotels across the city, investors have never had more choice. What's more, property prices continue to rise, so anybody who purchases a building now is likely to make a tidy profit when they come to sell in the future.