Why is Dubai Marina such a popular investment hub?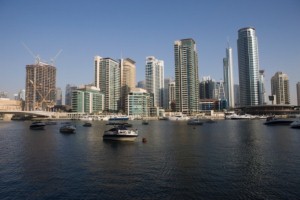 Dubai's real estate sector has really blossomed in the past 12 months, with more upmarket and exclusive areas performing particularly well.
One place that has attracted a considerable amount of attention from local and foreign property investors is Dubai Marina - but why is it so popular?
The second largest man-made marina on the planet typifies 'New Dubai' in that it has everything a wealthy, high-net-worth individual could possibly need.
With stunning views across the bay and easy access to Dubai Internet City, Dubai Media City and the emirate's main university, it is easy to see why apartments and villas in this part of town are in such high demand.
The quality of the buildings in this region is unquestionable, with developers using state-of-the-art technology and cutting-edge techniques to create some really special plots. No wonder they are selling at such a premium.
According to Jones Lang LaSalle's latest report on the Middle East, 2,800 new units are expected to pop up in Dubai Marina in the next two years.
Although investors clearly have more choice than ever when looking for new UAE-based assets to add to their portfolios, the chances of prices falling are very remote. In fact, the value of luxurious real estate in this section of the sheikhdom has risen considerably in the last 12 months and this is expected to be a long-term trend.
The fact so many international hotel chains, restaurants and bars are opening new establishments in the Marina will only make it an even more desirable place to live and stay.
As such, landlords can be confident enough to hike their rental rates without fearing a backlash from tenants. There will always be somebody willing to pay a premium to reside in what is quickly becoming one of the most sought after destinations in the world.
If you need more information on the Dubai Marina, or you feel you are ready to start looking at properties in the area, get in touch with The First Group.