Why invest in Dubai's hotels?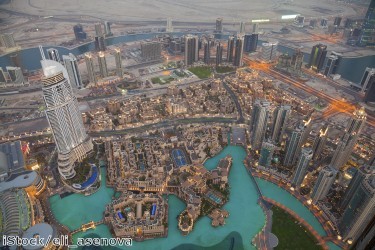 Over the last decade or so, Dubai has turned itself into one of the world's top locations for several different types of tourism, such as medical, leisure and business, which means its hotel industry opens up unparalleled opportunities for property investors.
Every year, the sector goes from strength to strength, with the number of visitors heading to the emirate last year growing 5.6 per cent to 11.63 million. This means that those who own hotel rooms and complexes are reaping the attached benefits, such as healthy revenues and robust occupancy rates.
Here are just a few of the reasons why you should consider the emirate's hotel property market for your next investment.
Impressive growth
The significant growth seen in the hotel industry in Dubai and wider Middle East has much to do with the massive expansion that has been seen in regional airlines and airports, as well as the infrastructural improvements that have been made by governments.
Earlier this month, political analyst Daniel Silke told the audience at the Arabian Hotel Investment Conference (AIIC) that the sector is set for further expansion. He said: "By 2025 the world will welcome nearly 1.8 billion visitor per year, a 58 per cent increase from the 1.1 billion international visitor arrivals who crossed borders in 2014."
According to the 2015 Middle East Hotel Intelligence Report from Jones Lang LaSalle, which was released during the conference, the UAE is expected to retain its position as the Middle East and North Africa's main hub for tourism. The study also notes that hotel assets are still favoured by sophisticated investors from across the world, as they are attracted by the strength of both the tourism and hotel sectors in the country.
Leading tourism destination
Dubai's position as a leader among other tourist destinations is bolstered by its geographical location, allowing unparalleled accessibility to the Middle East and rest of the globe, as well as the quality accommodation it can offer tourists. It is also home to a modern infrastructure, excellent leisure and entertainment options, and a safe environment - which work together to provide a unique visitor experience.
Speaking at the AIIC, Chiheb Ben-Mahmoud, executive vice-president and head of the hotels and hospitality group for the Middle East North Africa region at JLL, explained that Dubai's hotels have enjoyed healthy average daily rates and occupancy levels and can be expected to offer fierce competition to other tourist destinations, particularly in Europe and Asia.
He said: "Long-term hospitality development in Dubai has been bolstered by the vision of Sheikh Mohammed Bin Rashid Al Maktoum, vice-president and prime minister of the UAE and ruler of Dubai, for Tourism for 2020, supported by the planning and implementation efforts of the Department of Tourism and Commerce Marketing."
Diversification
There is increasing diversification being witnessed in the emirate's hotel industry, due to rising demand from international tourists and business travellers that are in the market for moderately-priced accommodation. According to Mark Shea, the head of hospitality of Faithful+Gould for the Middle East, medical and religious tourism are helping to fuel growth in the mid-range market, which "could provide profitable, long-term investment opportunities".
At present, there is a huge demand for three and four-star hotels that cater to several different categories of visitors, which means owners of this type of property will reap the rewards.