Why Dubai's Hotel Classification Scheme is so important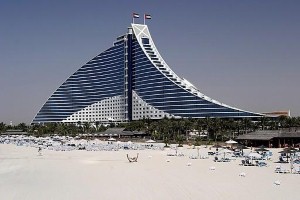 A senior figure at Dubai's Department of Tourism and Commerce Marketing (DTCM) has explained why a new Hotel Classification Scheme could be so important to the city's hospitality sector.
Majid Al Marri told Hoteliermiddleeast.com the system will give people a better idea about the quality of resorts across the region.
Dubai is renowned for its multitude of glamorous hotels and it seems that more investors are now pouring money into the emirate's hospitality sector.
Like many other parts of the world, Dubai was badly affected by the economic downturn and some developers were forced to shelve plans to build new hotels in the sheikhdom.
However, many of these projects have been resurrected in the last 12 months and there are some impressive structures starting to emerge in popular areas like Dubai Marina and the Palm Jumeirah.
Mr Al Marri said the Hotel Classification Scheme introduces new categories for university campuses and hostels, while also providing a new buffer between standard and luxury accommodation.
'We found there was a gap in this area, which is why there is also a new category for serviced apartments,' he was quoted as saying.
The law was first introduced in 1998 and this latest update is aimed at increasing transparency across the sector, thus allowing visitors to see which resorts offer the best facilities.
Mr Al Marri said there are 18 new 'designators' - including optional extras like rooms with a sea view or spa and wellness services - which hotels can add to their rating.
This, he added, will help hotels to market themselves and will ultimately aid the DTCM in its quest to attract 20 million tourists to the city annually by 2020.
It is certainly a good time for investors to add Dubai-based hotels, apartments and villas to their property portfolios, as the demand for accommodation in the emirate has soared in recent months.
In fact, Mastercard recently hailed Dubai as a 'city to watch' in the coming years, with more and more people expected to take a holiday in the city in the near future.