Why Dubai is the world's hottest hotel investment market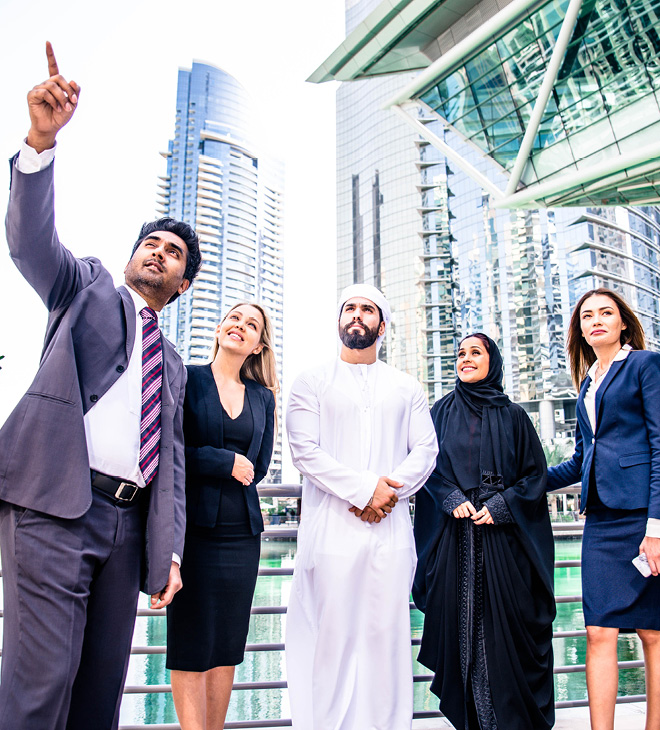 With Dubai being declared the world's most popular tourism destination in 2022 by TripAdvisor and the emirate on track to surpass its record of 16.79 million international visitor arrivals in 2023, it is little wonder the city remains one of the world's hottest hotel investment destinations.
In the wake of the COVID-19 pandemic, Dubai's hotel industry has led the world in terms of the rate of its recovery, posting benchmark results throughout the course of 2022 and into 2023.
Last year, the city's average hotel occupancy rate reached 73% – one of the world's highest – up from 67% in 2021.
This remarkable result came despite a sharp increase in room supply since 2019, highlighting Dubai's enduring popularity as a global hotel investment destination even during the worst periods of the pandemic.
Dubai's guestroom inventory stood at 146,496 rooms across 804 hotels as of December 2022, compared to 126,120 rooms across 741 establishments in 2019.
The rate of investment shows no sign of abating, with the city's guestroom inventory forecast to reach 152,000 by 2024.
Dubai's hotel sector also posted impressive results across all other key performance demographics in 2022. Occupied room nights reached a record high of 37.43 million last year, up 19% compared to 2021 (31.47 million) and 17% compared with 2019.
The city's average daily rate (ADR) of US$146 was up 19% YoY and 29% compared with 2019, while revenue per available room (RevPAR) rose 30% compared to 2021 and 25% in 2019 to reach US$106.
This trend has continued into 2023, with the average occupancy rate reaching 80% in the January-April period, while occupied room nights topped 14.09 million, up 11% YoY and 22% compared with 2019. ADR also increased to US$163 in the first four months of 2023, up 22% compared with 2019, while RevPAR rose 16% from 2019 to US$130.
Tourism growth bodes well for future investment opportunities
After welcoming 14.36 million international visitors in 2022 – almost double the number recorded in 2021 – Dubai has continued to build on this stellar performance in the first half of 2023.
The latest data published by Dubai's Department of Economy & Tourism (DET) shows the city welcomed 6.02 million visitors in the first four months of 2023, up from 5.1 million a year earlier and just shy of the 6.26 million visitors received during the same time in 2019.
Importantly, many of Dubai's biggest traditional source markets all showed strong growth, with first-placed India reporting 806,000 arrivals, up 46% YoY and 11% compared with 2019. Second-placed Russia reported a 101% YoY increase in arrivals to 474,000, while third-placed UK saw a 6% YoY increase to 391,000 visitors.
Alongside fourth-placed Saudi Arabia (352,000 arrivals) and fifth-ranked Oman (348,000), these countries have traditionally counted among Dubai's top sources of foreign investment in its economy.
Looking ahead
Dubai's efforts to expand its economy and transform itself into one of the world's most liveable cities will further enhance its appeal as a prime hotel investment destination.
In January 2023, HH Sheikh Mohammed bin Rashid Al Maktoum, Vice President and Prime Minister of the UAE and Ruler of Dubai unveiled the Dubai 2033 Economic Agenda, one of the most ambitious socioeconomic development strategies ever conceived.
The plan provides an ambitious roadmap for doubling the size of Dubai's economy over the next decade, through the implementation of 100 transformative projects that will reshape the emirate.
The headline statistics are staggering and include economic targets of AED32 trillion (US$8.71 trillion) over the next 10 years, doubling the city's foreign trade to reach AED25.6 trillion (US$6.97 trillion) and adding 400 cities as key trading partners over the next decade.
It also aims for Dubai to become one of the world's top three destinations for tourism and business by providing a globally competitive environment for business sustainability.
Alongside the emirate's 2040 Urban Master Plan, which calls for an increase in the total space dedicated to hotels and tourism activities by 134% compared with today, D33 will provide remarkable opportunities for international hotel investors to capitalise on Dubai's incredible growth trajectory over the next decade.
To learn more about these incredible investment opportunities, download a copy of The First Group's exclusive Dubai Hotel Investment 2023 report today.