Why Dubai is the home of designer hotels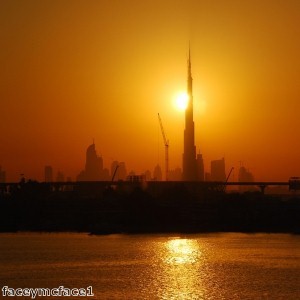 Dubai has long been renowned for being a playground for the rich and famous and anybody who has visited the emirate before will know it is like Disneyland for anybody who has a penchant for designer clothes.
All of the world's most exclusive brands now have a presence in the city and the multitude of designer boutiques makes the destination a firm favourite among celebrities.
However, companies like Versace and Armani are not content to stick to the retail sector - they are looking to expand into the hospitality industry too.
A number of top brands have outlined plans to build luxury hotels in the most popular parts of the sheikhdom and with the demand for rooms continuing to rise, who can blame them?
The upmarket Armani Hotel Dubai can be found in the Burj Khalifa - the tallest building on the planet - and it offers 160 glamorous guestrooms and suites.
Not to be outdone, Versace is also set to open a resort in the city and the building is already starting to take shape.
The Palazzo Versace Dubai will be situated in the Culture Village on the Dubai Creek, which is one of the most pleasant waterside areas in the UAE.
Earlier this month, the firm revealed that the facade cladding on the roof has now been installed and Versace's Medusa head logo has also been put up.
The East Lagoon is under construction too and work on the level eight swimming pool is now complete.
A limited number of one to six-bedroom properties within the complex have been put up for sale by Versace and they are expected to attract plenty of interest from wealthy investors.
The stunning hotel is scheduled to open its doors to guests next summer.
With more and more tourists flooding into the emirate, hoteliers have been able to raise their room rates in recent months and it is no surprise that so many investors are looking to add more high-end accommodation options to their Dubai property portfolios.