Why Dubai is an increasingly attractive place to live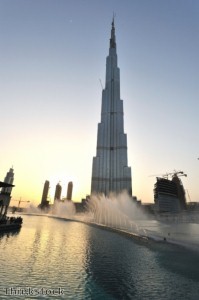 Dubai's population has risen considerably in recent years, as people from all over the world continue to relocate to the UAE.
So, why is the emirate such an attractive place to live?
Aside from the beautiful weather and gorgeous beaches, Dubai has an impressive infrastructure and a plethora of stunning buildings.
The city is home to the world's largest malls, the highest tower on the planet and some of the most exclusive restaurants, hotels and nightspots around.
There are also more and more job opportunities opening up across the sheikhdom, with huge multi-national companies opting to set up bases in the metropolis. The favourable tax system means workers can earn far more when they move to this part of the Middle East.
According to the latest Global Liveability Ranking - a study conducted by the Economist Intelligence Unit to highlight the best cities in which to reside - Dubai is becoming an increasingly good place to live.
Although the emirate was only ranked 77th out of 140, it is one of the most improved performers over the last five years and with more people relocating to the Gulf, it seems to be just a matter of time before it forces its way up the league table.
Speaking to the Khaleej Times, Roua Ramadan - a pharmacist from Egypt - said she thought moving to Dubai would improve her life and so it has proved.
'Since I have arrived here in Dubai in 2005, I can closely see exceptional and fast developments in every nook and corner,' she was quoted as saying.
The Global Liveability Ranking gave Dubai a score of 74.2 out of 100, which was a 2.9 per cent upturn on 2008 - only the Colombian city of Bogota and Harare in Zimbabwe could better this.
Overall, Melbourne in Australia was said to be the best place to live, closely followed by the Austrian capital Vienna and three Canadian cities - Vancouver, Toronto and Calgary.