Why Dubai is a hotbed for business, retail and sport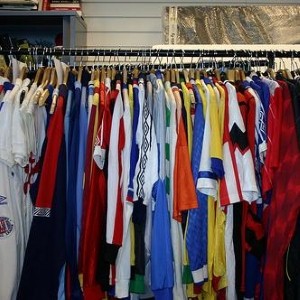 Dubai is renowned for its thriving business districts and more people from all over the world are keen to launch start-up enterprises in the city.
The emirate is also famous for its vibrant retail sector, with all of the biggest brands on the planet falling over themselves to secure a space in the sheikhdom's mega malls.
In addition to this, the city is steadily building itself a reputation in the football world, with more recognisable players choosing to ply their trade in the UAE Pro League.
Business, retail and football can often become intertwined, as two savvy Dubai-based entrepreneurs have discovered.
Ghazi Ben Amor and Yorgos Kleivokiotis have co-founded KooraBazar - the first football-only ecommerce site to exist in the Gulf Cooperation Council, Wamda reports.
Speaking to the news provider, Mr Kleivokiotis said the idea to start a corporation that links retail and football came when he was forced to order a Greek national shirt from a foreign website.
Unsurprisingly, this is a problem that befalls a large number of people within Dubai's ever-growing expat community.
The pair set up the website in order to make football apparel more accessible for foreigners living in the Gulf.
Fans can order a jersey for a much more agreeable price and then have it delivered to their home far more cheaply than if they use an overseas site.
Mr Kleivokiotis said the site is already performing well in the UAE and he is hoping to expand into neighbouring nations in due course.
'Football is huge in Saudi Arabia so we're really counting on that market. It will probably be our biggest market in the future,' he was quoted as saying.
As well as stocking the shirts worn by famous clubs like Barcelona and local sides such as Al Ahli, the site provides training gear, footwear and other footballing garments. This will certainly please the Dubai government, as it is constantly looking for ways to encourage more youngsters to get involved in sport.
Maybe the introduction of KooraBazar will incentivise children to take to the field wearing the shirt of their favourite club, thus helping the authorities achieve greater levels of participation.