What's on in Dubai in 2015?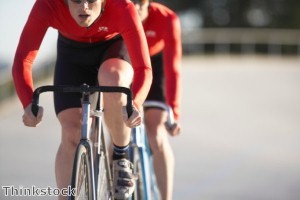 Dubai's calendar for 2015 is looking rather full, with the emirate playing host to a myriad of events that are bound to attract thousands upon thousands of visitors.
In May 2014, Sheikh Mohammed Bin Rashid Al Maktoum launched his vision for the emirate, which he had developed with the help of the Department of Tourism and Commerce Marketing (DTCM).
He said: "Over the last eight years, we have doubled the number of visitors to Dubai from five million to ten million. Over the next eight years, we will double that number again so that by 2020 we are welcoming 20 million visitors a year to Dubai.
"These are ambitious aims - of course, we are Dubai - but they are achievable."
Since this announcement, the DTCM has stepped up its efforts to attract as many tourists as possible every year, arranging many events to appeal to different demographics across the world.
Here are a handful of the events that will make 2015 another successful year for Dubai.
Dubai Tour 2015
The Dubai Tour, a professional cycling race spanning four days over four stages, will be hosted by RCS Sports and the Dubai Sports Council between February 4th and 7th.
In the first stage, participants will embark on a 145km ride to the Union Flag House, with the second phase involving a 185 km cycle to Atlantis, the Palm. In third and longest stage, riders will cover 205 km taking them all the way to Hatta Dam. Finally, cyclists will pedal 128 km to end the race at the Burj Khalifa.
Spectators will also be able to see the guest of honour Vincenzo 'The Shark' Nibali, who is considered the strongest stage-race riders in the world and is only one of two people to win all three grand tours: Vuelta a Espana (2010), Giro d'Italia (2013) and Tour de France (2014).
Dubai Food Carnival 2015
The Dubai Food Carnival will return this year, after a successful inaugural launch in 2014. It will offer visitors the chance to take part in a melting pot of local and international cuisine between February 12th and 14th.
With culinary delights from the world's top chefs, the event is sure to be a hit among the foodies who visit the emirate.
Last year, guests were treated to cook-offs, BBQ challenges, sumo champions from Japan, local bands and DJs, chef workshops and children's activities, plus much more.
Dubai Duty Free Tennis Championships 2015
Between February 15th and 28th, Dubai is offering visitors the chance to watch some of the world's best tennis players go head-to-head in the Dubai Duty Free Tennis Championship, which is now in its 23rd year.
Superstars such as Novak Djokovic, Roger Federer, Andy Murray and the Williams sisters will defend and challenge others for top tennis titles.
Reebok Spartan Race presented by X-Dubai
On February 20th, more than two million competitors from 21 countries will take part in the Spartan Race obstacle course, which will aim to separate the warriors from the average Joes.
Participants can take part in three races with distinct difficulty levels and can get stuck into the Spartan Sprint, a five kilometre run with 15 obstacles to overcome, including different terrains and physically challenging hurdles.
There will also be a junior race for four to 15-year olds, as well as live entertainment, food and beverages for those brave enough to take part as well as spectators.
Emirates Airline Dubai Jazz Festival 2015
Now in its 12th year, the Emirates Airline Dubai Jazz Festival has long been a big attraction for music lovers from around the globe.
In 2015, James Blunt will perform on the first day on the festival, marking his third appearance in Dubai. Joining him on stage will be Christina Perri, who had a meteoric rise to fame in 2010 and later released her successful first album in 2011.
Sting will take to the stage on the second date, accompanied by the violinist and YouTube sensation Lindsey Stirling, while John Legend and up-and-coming jazz artist Esperanza Spalding will wow the audience on the final day.
The festival will take place between February 25 and 27th at the Dubai Media City Amphitheatre.