What's going on in Dubai this summer?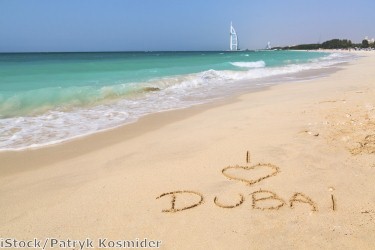 Every month is filled with activities in Dubai, as the Department of Tourism and Commerce hosts events to attract as many leisure tourists as possible, while the Dubai World Trade Centre provides a platform for exhibitions and conferences for business visitors.
As we draw closer to the World Expo 2020, the emirate's calendar is becoming more and more hectic in order to achieve its goal of luring 20 million visitors annually in just five years' time.
Here is a look at just some of the events that will be happening in Dubai over the coming months to help it achieve its goal.
Elite Squash Festival 2015
Taking place between June 18th and 20th, the Elite Squash Festival 2015 is something that families and couples can enjoy, whether they live in Dubai or are just visiting. During the three-day event there will be squash-related activities on and off the court for all ages and abilities. There will be two enormous inflatable squash courts for younger guests, as well as for big kids, and a knockout tournament that everyone can participate in. Free coaching is available to help residents and tourists perfect their technique, while exhibition matches will take place on the final day of the event.  
Nad Al Sheba Sports Tournament 2015
Another event for sports fans, the Nad Al Sheba Sports Tournament 2015 will take place during Ramadan and will bring with it a host of different sports for visitors to enjoy. From paddle tennis and archery to volleyball and running, there are many different tournaments to attend during the festival, which will take place between June 20th and July 17th. Organisers believe that developing the mind and body are vital components of the holy month of Ramadan, with nothing beating sport in terms of the levels of self-development it offers.
Dubai Sport World 2015
Adding to the emirate's summer of sport, Dubai Sport World 2015 is the ultimate meeting place for enthusiasts of all things active. The indoor event - which will let visitors get stuck in while enjoying the relief of air conditioning - will boast one of the world's biggest covered playing fields. Between June 21st and August 29th, tourists and residents will be able to take part in games of football, basketball, volleyball and tennis, among others. Those wishing to get involved can a book a court to play with friends or other sport enthusiasts, or can go along and cheer people on.
Modhesh World 2015
This annual event has proved to be a major draw for families since its launch, both from the local area and from overseas. Previous editions have attracted as many as 500,000 visitors during its month-and-a-half run. Organisers try and bring exciting and innovating attractions and activities to Modhesh World every summer, to create an event that children won't forget. This year, guests can enjoy pizza-making classes, photobooths, a sand park, mini golf, laser quest, high rope adventures, a water park, target shooting, and Transformers and Hello Kitty interactive experiences. The event will run between July 9th and August 29th and will be held at the Dubai World Trade Centre.
Dubai Summer Surprises 2015
After enjoying success last year, Dubai Summer Surprises returns in 2015 and hopes this summer will be bigger and better than in 2014. The festival is one of the biggest highlights of the emirate's calendar, with residents from the GCC and tourists from across the globe flocking to Dubai's shores. The festival is heavily geared towards families, which sees each mall involved hosting events that are suitable for children for all ages. Full details have yet to be announced, but the schedule is likely to contain something for everyone.