What's new in Dubai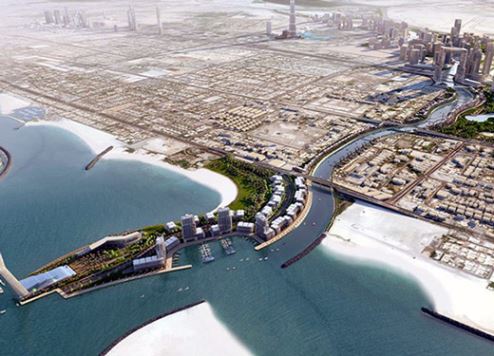 From butterfly parks to design districts, fresh attractions and precincts are popping up all over town – here are a few of our top picks in alphabetical order
360º
Want to take a virtual tour of Dubai? Log onto Dubai360.com and discover this first-of-its-kind online interactive tour of the city.
At the Top, Burj Khalifa SKY
The world's highest observation deck, located at 555.7 metres on the 148th floor of Dubai's iconic Burj Khalifa.
Boxpark
This open-air shopping and leisure precinct on Al Wasl Road, Jumeirah, is constructed from 220 shipping and industrial containers, all housing quirky and cutting-edge boutiques and cafes. 
Downtown Slide
Jump on this stainless steel slide and take an exhilarating ride through a 19-metre-long tube, mounted at a 30-degree angle, eventually meeting a soft landing on a giant mat at the bottom. Downtown Slide, which is seven metres tall at its highest point, overlooks the Burj Khalifa in Downtown Dubai.
Dubai Butterfly Park
Wander through the nine climate-controlled domes located at Dubai's pretty Miracle Garden and admire hundreds of colourful butterflies.
Dubai Design District
Known as d3 and located near Downtown Dubai, this is now the city's hub for design and creativity and features fashion shows and launches, as well as art exhibitions.
Dubai Frame
Rising to a height of 150 metres, this iconic window-frame-shaped attraction in Dubai's Zabeel Park, built at a cost of $43.5 million, includes a 93-metre-long suspended glass-floored viewing platform boasting views of Old Dubai on one side and New Dubai on the other. 
Dubai Glow
A new glow-in-the-dark zone has opened at one of Dubai's favourite parks. Dubai Garden Glow, located in the Zone B area of Zabeel Park, is home to colourfully-lit plants, trees and animals, as well as recreations of wildlife experiences such as the Masai Mara wildebeest migration. The attraction also features replicas of UAE landmarks made from recycled porcelain cups and medicine bottles. They include a 12-metre-high mock-up of the Burj Khalifa. 
Hatta Bike Trail
Head out of the city and take in the breathtaking mountain views in Hatta, Dubai's royal enclave. There's a new 17km mountain bike trail that allows you to pedal your way around this rugged terrain. 
Mall of the Emirates extension
Shopaholics eat your heart out – the iconic Mall of the Emirates has been extended at a cost of US$1 billion and now offers a raft of new retail brands, many of which are making their Middle East debut. They include AllSaints, Lululemon Athletica and Abercrombie and Fitch. There's also a 24-screen Vox Cinema featuring the Middle East's first IMAX with laser screen, a 4DX auditorium, two Vox Kids' cinemas and a luxury cinema called Theatre by Rhodes, where cuisine by Michelin-starred British chef Gary Rhodes is served.
XDubai Skatepark
The Gulf's largest skate park, located at Kite Beach, Jumeirah, has been launched by adventure sports specialist XDubai. It is free to use and welcomes skateboarders of all abilities. The park's biggest attraction is the XBowl, which is designed for professional skaters and features a challenging 3.2-metre deep drop with a 2.1-metre shallow end. There's a street skating section of the park too, which is open to BMX riders, in-line skaters and scooter riders. 
Coming soon…
Dubai Opera
This waterside opera house will feature a proscenium arch theatre, an acoustic concert hall, and a 2,000-square-metre flat floor event space when it opens – any day now. It's the centerpiece of a new arts and culture precinct in Downtown Dubai, which will also feature hotels, a retail plaza and a waterfront promenade.
Dubai Parks & Resorts
When it opens in October, this $2.8 billion mega attraction will feature three distinct theme parks – motiongate, Legoland and Bollywood Parks – as well as the Riverpark retail, dining and entertainment precinct.
IMG Worlds of Adventure
Opening in August, the world's largest indoor theme park covering 1.5 million square feet at Dubailand will feature four themed zones including Marvel, Cartoon Network, Lost Valley – Dinosaur Adventure, and IMG Boulevard.
Dubai Safari
Covering an area of almost 400 hectares, the park, some 80 times larger than the existing Dubai Zoo, will comprise a safari village, Arabian village, Asian village, African village, children's zoo, butterfly park and botanical garden.
Dubai Water Canal
Described as a modern and unique commercial and tourist destination, the $545 million Dubai Water Canal project based around a 3.2-kilometre-long canal that links Dubai Creek in Business Bay to the Arabian Sea, will feature a sand beach, a marina for private boats, waterbuses, and three pedestrian bridges linking Jumeirah Beach Walk with Safa Park Walk.