What does Dubai have to look forward to in 2014?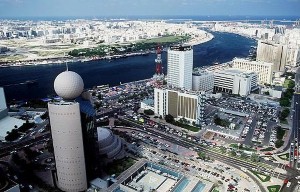 The new year is always a time to look forward and residents, investors and businesses in Dubai have more reason than most to do so right now.
Gulf News has published a guide to the top ten projects that will transform the emirate in 2014 and many are sure to have a positive impact for those who are pumping money into the region.
While it can be easy to look forward to 2020 when Dubai is set to host the prestigious World Expo, there is actually plenty to be excited by in the much nearer future.
It picked out the Umm Suqeim Expressway as the first scheme to look out for in the next year, with the second phase of the development set to open to motorists on January 7th. Further roadworks will be completed by February and motorists will then have a new 2.5 km access route in Dubai.
The Dubai Tram work will also be of considerable benefit to everyone in the emirate, with this transport infrastructure development set to ease congestion in a number of key locations around the city.
Rashid Hospital's outpatient building, Quran Park and the Dolphinarium Swimming Pool in Creek Park are some of the other facilities set to be upgraded in 2014.
The news source went on to note there will be a number of pedestrian bridges completed in Dubai over the coming months. In total, locals and visitors alike will have nine new crossings to utilise within the next year.
Jumeirah Corniche Project is another thing to look forward to, with this being Dubai's largest cornice at 14 km. It will be a new focal point for sports and leisure once it is completed towards the end of 2014.
Other developments cited by Gulf News as being among the best of 2014 are the creation of a new Pets and Birds Market, the completion of a facelift of the famous BurJuman shopping mall and the addition of new public beaches in the Al Mamzar area.