What does Abu Dhabi International project mean for the UAE?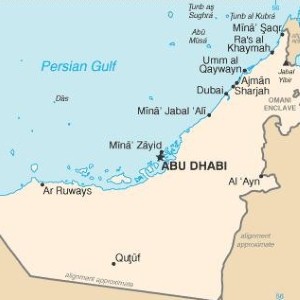 Bosses at Abu Dhabi International Airport have outlined ambitious plans to triple the facility's capacity by 2017 - but what does this mean for the UAE in general?
The Abu Dhabi site is very much playing catch up with Dubai International Airport, which is currently capable of accommodating upwards of 75 million passengers a year and work is ongoing to ensure this figure rises considerably in the not-too-distant future.
As such, the UAE is already one of the best connected countries, not just in the Middle East, but in the world. When you consider that mega-cities like Dubai were just small fishing towns only 50 years ago, this is an incredible feat.
Abu Dhabi Airport chief executive officer Tony Douglas recently said the huge Midfield Terminal will be able to handle 40 million travellers a year once it is up and running.
In an interview with Bloomberg towards the end of July, he insisted the plans were not overly-ambitious and that the building will not turn out to be a white elephant.
'Am I concerned that when we open this we'll see tumbleweed blowing along the runways, empty departure halls and an aircraft control tower with everyone reading the newspaper? No, no and no. We can't get it open a minute soon enough,' he was quoted as saying.
The number of people flying into and out of Abu Dhabi International continues to grow each quarter and this is primarily down to the rapid evolution of Etihad Airways - a partner of The First Group.
Perhaps best known in the UK for its dealings with Manchester City Football Club, the company is one of the fastest growing airlines on the planet and the firm is always adding new services to destinations around the world.
Earlier this week (August 7th), Etihad chiefs outlined plans to increase the organisation's presence in Australia, with new flights to Sydney, Melbourne, Perth and Brisbane said to be in the pipeline.
It also offers a plethora of flights to Europe, making it easier for holidaymakers and investors to get to the UAE.