Week-long art festival gets underway near Jumeirah Beach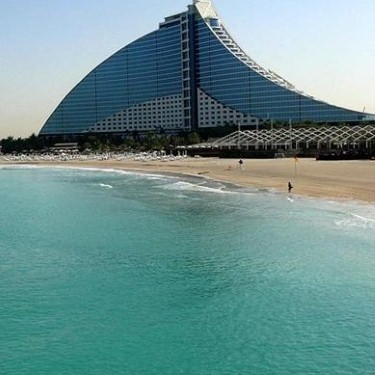 Dubai's authorities are committed to reaching the goal of attracting 20 million visitors to the emirate each year from 2020 onwards.
Efforts are being made to draw all forms of travellers to the city, ranging from business trips to medical tourists. 
The emirate's events industry is also playing a big part in this project, with an ever-growing number of showcases being held in Dubai each year.
One of the most recent of these is the Dubai Canvas Festival, which began on March 1st. 
The week-long event has been organised by Brand Dubai, a subsidiary of the government's media office, and its main feature is provided by some of the world's leading 3D artists, who painted optical illusions on the emirate's pavements. 
Taking place on the beach opposite Jumeirah Beach Residence, the festival is part of the authorities' attempts to turn Dubai into an "open-air museum", Emirates 24-7 reports.
Asma Bel Hamar, a Dubai-based ­graphic designer, discussed the 3D art with The National. "I think it is a great opportunity for me and us, as artists in the UAE, to see this kind of art - we have never been exposed to this kind of thing ­before," he stated.
To further boost interest in the event, Brand Dubai is running a competition that encourages visitors and locals to take photos of themselves with the optical illusions and then share them via social media. A jury will judge the entries, with the winner receiving a prize of AED 20,000 (£3,500).
With Dubai committed to hosting an even greater variety of events in the lead-up to 2020 and beyond, more and more tourists from all corners of the world are likely to flock to the city, which is music to the ears of its hotel owners and investors.