Visa shake-up great news for Dubai's economy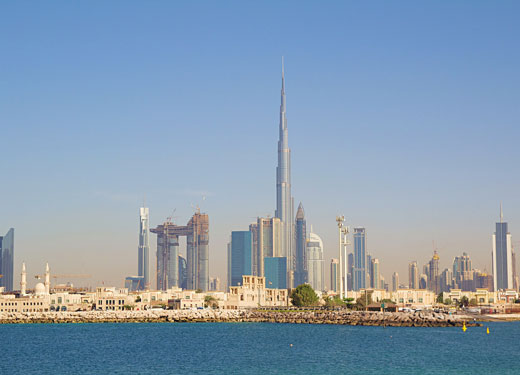 The UAE government has revealed landmark reforms to the country's visitor and residency visa system, which are set to provide a real and tangible boost to Dubai's economy, as well as the ongoing growth of the emirate's property market.
The changes affect visitors stopping over in the city, workers, job seekers, widows and those who overstay their visas. They are designed to make it easier and more efficient for those affected by current restrictions to extend their stay in the country and contribute to the growth of the economy.
The reforms were approved earlier this month by HH Sheikh Mohammed Bin Rashid Al Maktoum, Vice-President and Prime Minister of the UAE and Ruler of Dubai.
Taking to Twitter to praise the reforms, HH Sheikh Mohammed wrote: "It is in the national interest of our country to have the best economy to attract investors."
Under the new rules, transit visitors passing through Dubai's two international airports will now be able to obtain a 48-hour visit visa to the city free of charge, which can be extended to 96 hours for a fee of AED50 (US$13.60). Express passport control counters will be established at Dubai International Airport and Dubai World Central specifically for processing these visas.
A new six-month visa will also be introduced for job seekers who have overstayed their visa while looking for work. Others who have entered on valid visas but have overstayed may now be able to extend their visas for a fee.
In a statement, government officials said the visa changes "enhance the UAE's position as a land of opportunities and a destination for talents and professionals".
In a further major development, the current mandatory bank guarantee required for hiring labour has been abolished and replaced with a low-cost insurance system. According to officials, this change will result in more than AED14 billion-worth of bank guarantees being refunded to the private sector, providing a major boost to the national economy.