Viceroy announces new Dubai hotel projects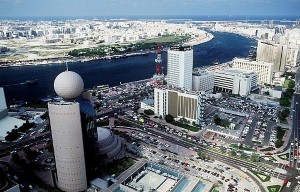 Viceroy Hotel Group has announced it has been selected to operate two new hotel developments in Dubai.
Created by the UAE's leading construction company Arabtec Holding, the sites are located on Sheikh Zayed Road and in Dubai Business Bay. They will be operational in late 2016 and 2017 respectively.
The former will occupy a 76-story tower and is situated within walking distance of Dubai's key business and financial centres. As it is adjacent to the city's transportation artery, it will also be a viable destination for luxury global travellers.
Similar amenities will be available at the Dubai Business Bay site, while Viceroy insists the unique guest services it has become internationally renowned for will also be in evidence.
The projects follow the development of Yas Viceroy, which is the group's flagship site in Abu Dhabi. These latest hotels will also extend the group's reach in Dubai, spearheaded by the previously-announced Viceroy Dubai Palm Jumeirah, which is set to open in 2016.
Bill Walshe, chief executive of Viceroy Hotel Group, said: 'Today's announcement of these two incredible new projects in Dubai reaffirms our commitment to significantly growing our presence in the UAE.
'Dubai is firmly established as one of the most progressive and dynamic hospitality destinations in the world, and we are excited to partner with Arabtec Holding to expand the Emirate's luxury hotel landscape.'
The organisation's developments in Dubai form part of its wider global growth strategy, which will see the group announce new developments in Europe, Asia and Latin America over the course of 2014, in addition to its core market in the US.
Viceroy's regional president Anton Bawab, who is based in the UAE, noted the company has already established a hub in the region, utilising a team of 'market-leading' talent from the area.
He said the firm's 'capability [and] ambition' will ensure the agreement with Arabtec results in a realisation of the 'shared dreams' held by the two groups.