US-UK consortium appointed to deliver World Expo 2020 venue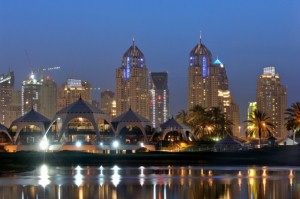 The Dubai World Trade Centre (DWTC) has enlisted the help of a UK-US consortium of businesses to manage the delivery of all construction-related services to ensure the venue is ready for the World Expo 2020, according to an official statement.
CH2M HILL and Mace have been jointly hired for the Dubai Trade Centre Jebel Ali development, which is where the prestigious event will the hosted during its six-month run between October 2020 and April 2021.
US engineering firm CH2M HILL and UK global consultancy and construction company Mace formed a joint venture to bid for the tender, competing with leading businesses from across the world.
All of the bids considered came from firms with complex and large-scale development experience, as well as backgrounds in mega events, said the statement from the DWTC. The value of the contract has not yet been revealed.
In August last year, the committee in charge of organising the World Expo 2020 said that the planning was going well for the 438-hectare site, which includes a dedicated area for exhibitors to stay in during the event, as well as separate zones for hospitality and logistics.   
Overall, the site has been designed to accommodate up to 300,000 visitors at a time, with the Expo expected to attract around 153,000 people a week, or 25 million over the course of the full six months.
According to the statement, CH2M HILL and Mace aim to "create the prototype smart destination for 'purposeful innovation', retaining a core focus on youth and culture, establishing Dubai as a global city of the future".
It added that after the Expo finishes in April 2021, the site "aims to continue to inspire the region's youth through the delivery of an inclusive environment that fosters cultural learning, collaborative co-creation and business in a complete destination proposition".
It is hoped that the site will become a focal point of global business tourism for the region, bolstering the UAE's already established reputation as an international destination.
Dubai wants the Jebel Ali development to foster leadership across key sectors for economic growth and become a business networking hub through trade fairs, mega-events and conferences.