US television soap coming to Dubai next month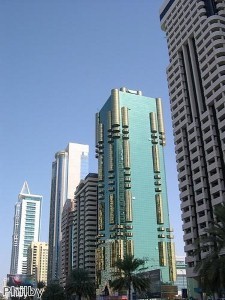 US television show 'The Bold and the Beautiful' is heading to Dubai next month.
The CBS soap will be shooting on-location between March 17-19th, with the episodes expected to air in May or June. The announcement comes after star Katherine Kelly Lang was invited to take part in the Abu Dhabi triathlon and the executive producer decided to tag along.
Lang, who plays Brooke, will be joined in the Middle East by fellow cast members Thorsten Kaye (Ridge) and Don Diamont (Bill).
In making its trip to the emirate, it will become the first US daytime television drama to film in the UAE. According to viewing figures, the soap has proved to be extremely popular since it started airing on the Dubai One Network.
Producers also released details of the storyline, which will see Ridge following Brooke and Bill to the UAE. Executive producer Bradley Bell commented: 'We're going to take advantage of the great Ridge-Bill rivalry. Ridge still feels like he's Brooke's protector and he certainly doesn't want Bill to become stepfather to his son, R.J. So he's a man on a mission!'
Lang and the others will also be filming in Abu Dhabi, with all of them claiming to be extremely excited about the adventure.
Filming in the UAE is just one of the on-location shoots the soap is expecting to do over the coming months, though the rest are much closer to home. Stars will be heading to the Los Angeles Animal Shelter for a storyline highlighting the problem of animal welfare in the US.
The Bold and the Beautiful has grown from strength to strength since it was first aired on March 23rd 1987. It attracts around 26.2 million viewers in the US alone and has continuously held on to second place in the Nielsen ratings for daytime television for the past five years. The show has also won 31 Daytime Emmy awards, including Outstanding Drama Series in 2009.