US$8.2bn pre-Expo investment plan unveiled by MAF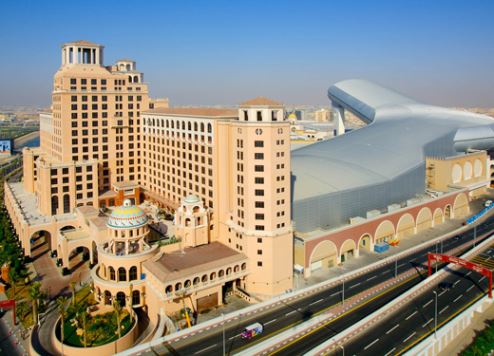 Plans to invest AED30 billion (US$8.2 billion) in major retail, entertainment and hospitality projects in the run up to Dubai's Expo 2020 have been unveiled by Majid Al Futtaim (MAF).
The mega cash injection will see the construction of 10 new City Centre malls, six hotels, 28 cinemas, 40 Carrefour supermarkets and a 740,000-square-metre master-planned community, MAF chief executive Alain Bejjani has revealed.
These will be rolled out at various locations across the UAE over the next decade, but the majority will be completed in time for Dubai Expo 2020.
The ambitious projects will generate about 170,000 direct and indirect jobs, he said.
They include 10 malls being developed under its City Centre brand, a new super-regional mall in Sharjah at its Al Zahia master-planned community and its first foray into Abu Dhabi retail through a smaller My City Centre mall at Masdar City.
The investment also includes plans to refurbish and extend existing properties. City Centre Me'aisem and City Centre Ajman are being extended, and more refurbishment at Mall of the Emirates, where upgrades will be carried out to areas around Rodeo Drive and Ski Dubai.
The six new hotels will include a luxury property at Mall of the Emirates, two hotels at Mirdif City Centre, one at Deira City Centre and two at the new Al ­Zahia mall in Sharjah.
Hotels, retail and leisure projects are also proposed for the new master planned community, which is being built at a plot at Sheikh Mohammed bin Zayed City, close to the Global Village complex.
"We've just acquired the land. We didn't do this announcement until we acquired the land because it's very important for us that every component of this AED30 billion is clearly identified," he said. "We have a pre-concept plan, then we are going to move ahead with approvals."