US$354m development plan unveiled for Dubai's scenic Hatta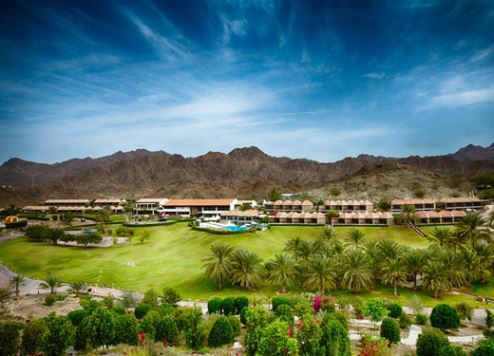 One of Dubai's most scenic locations, Hatta, is to be developed to the tune of AED1.3 billion (US$354 million).
The investment aims to transform the mountainous terrain into a world-class eco-tourism destination.
The redevelopment of Hatta has been spearheaded by Vice President and Prime Minister of the UAE and Ruler of Dubai Sheikh Mohammed bin Rashid Al Maktoum, who said the project was designed to achieve several ambitious economic, social and cultural sectors objectives.
Sheikh Mohammed stressed the importance of consolidating the efforts of various government entities to maximise the development's positive impact on local citizens, particularly young Emiratis, in line with UAE Vision 2021.
"Youth are key for the future and extending their involvement across various sectors is a strategic priority," said Sheikh Mohammed. "We support them to unleash their positive energy and assist them to identify the opportunities to access the job market through unconventional paths, mainly in entrepreneurship."
Hatta's transformation aims to boost activity across three major sectors: the economy and public services, tourism and sports, and culture and education.
Located close to the border with the Sultanate of Oman, Hatta boasts a stunning rugged mountainous landscape and is popular with adventure activity enthusiasts.
One of the area's major landmarks is the JA Hatta Fort Hotel, an exclusive mountain retreat owned by Dubai-based, international hospitality company, JA Resorts & Hotels.
This property, which has been a popular getaway destination for Dubai residents since 1981, is currently being upgraded, with new-look interiors set to be unveiled in December.
The new interiors will bring a modern Arabic theme to the 48 deluxe chalet-style rooms, two suites and two villas, all featuring a private balcony or terrace, creating brighter and more open spaces.