US$1 billion Deira mall to be one of Dubai's largest yet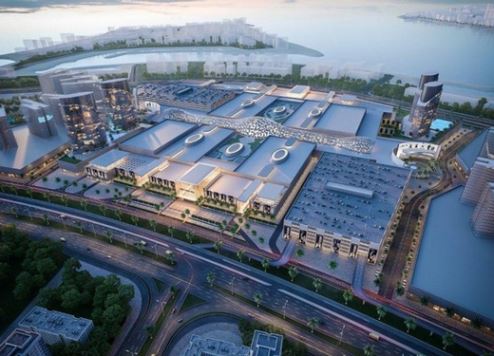 The new US$1.1 billion mega mall under construction in the Deira district of Dubai is set to be one of the city's biggest yet.
So says Ali Rashid Lootah, chairman of the development company behind the project, Nakheel.
The Deira Islands Mall will be around 600,000 square metres in size, making it larger than the city's largest shopping centre, Dubai Mall, he revealed last week.
"The Deira Islands Mall contract should come to Dh4 billion ... even more," Lootah told Gulf News. "I'm hopeful we will be in a position to finalise it soon.
"There's no new retail space in that part of the city; and that's why available real estate there tends to be much more expensive on the other side of town [New Dubai], which is where all the recent developments have concentrated. And you have people continuing to pay extremely high prices for Deira properties."
Lootah said that Nakheel was currently working on the final designs for the mall, which should be put out for tender shortly.
Earlier this month, the master developer announced that it had started work on a $245 million resort and water park at the Deira Islands project.
Infrastructure and coastal works are well under way at the megaproject, which will add 40 km, including 21 km of beachfront, to Dubai's coastline.
Nakheel is also developing Deira Islands Night Souk, among other new attractions at the 15.3 sq km waterfront development.
The firm is also expanding Ibn Battuta Mall and recently opened a link connecting the themed shopping centre to Dubai Metro station.
The two-storey, 210-metre walkway enables passengers using the Metro or bus services to directly access the mall, which is themed around the journeys of renowned 14th century Arabian explorer, Ibn Battuta.