Union Properties to build affordable Dubai hotels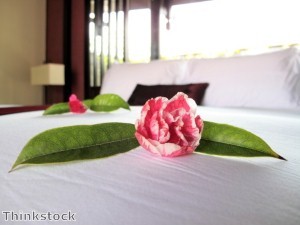 Union Properties has announced it is planning to build hundreds of new affordable hotel rooms in Dubai in a bid to provide another option for travellers who are heading to the area.
The company stated that there is currently a shortage in the middle- and lower-end of the market and the developments it is lining up will help to address this issue in the next five years.
Managing director Ahmad Al Marri said: 'Most of the demand is at the three- and four-star level, because the majority of existing affordable hotels tend to be located in the older part of Dubai.
'We can't invite people to visit the city just to have them come and find it very expensive.'
While Dubai's reputation is currently for expensive penthouses and top hotels, the plans for more affordable places to stay could open up the area as a potential place to visit for millions more people from all over the world. Although Dubai is not short of hotels for visitors, the idea floated by Union Properties is to provide more options at the lower end of the price scale to make Dubai a more accessible holiday hotspot.
Dubai's property market has now fully rebounded from the impact of the global financial slowdown and the confidence companies such as Union Properties are showing in Dubai is a sign that it has a bright future.
The plans from the firm are to build four new hotels in Dubai and it is expected that the company will seek to locate these on plots in Business Bay, as well as on some of the empty space along Sheikh Mohammad bin Zayed Road, which is currently owned by Dubai Investment Park.
Mr Al Marri stated that funding for the new hotels is going to come from the company's own reserves, while the firm may also look to supplement this cash with extra money from equity partners or banks if the need arises later in the project.