UK tourists continue to pile into Dubai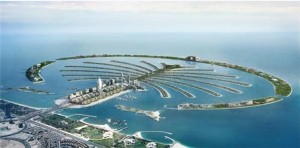 Dubai has quickly become a firm favourite among holidaymakers from the UK and new figures have shown that more and more Britons are flooding into the city each year.
According to the Dubai Department of Tourism and Commerce Marketing (DTCM), around 185,000 people from the European country enjoyed a break in the emirate in the second quarter of 2013.
This was an eight per cent increase on the corresponding period in 2012 - a clear indication that Dubai is now the place to be for sun-seeking residents of the UK.
With glorious weather throughout the year, stunning beaches, a plethora of designer shops, gourmet restaurants and swanky bars, not to mention some of the best hotels on the planet, it is hardly surprisingly that Britain has fallen in love with this part of the UAE.
Although Dubai has a reputation for being upmarket and glamorous, Ian Scott - UK & Ireland director of the DTCM - said it is possible to visit the sheikhdom on a budget.
'This increase is extremely encouraging particularly in view of our recently announced vision for 2020 with its ambitious targets,' he remarked.
'The growth in visitors staying in guest houses and one to three-star accommodation can be attributed to our efforts to eliminate the misconception that the city is exclusively an expensive destination with the trade and consumer now having a greater understanding of its affordability.'
It has never been easier for British travellers to get to Dubai, as more than 160 flights leave the UK for the Gulf each week.
Of course, Britain is not the only country that provides a substantial number of tourists.
Recent figures provided by Dubai Airports highlighted a sharp rise in passengers from India, Saudi Arabia and eastern Europe in the first half of 2013. 
All of this is great news for hotel owners, as the demand for rooms is only likely to go up. 
With that in mind, it is no shock to see more developers erecting an excellent selection of new resorts across the city, such as the well appointed TFG Marina Hotel.