UK targets 'greater trade ties' with Dubai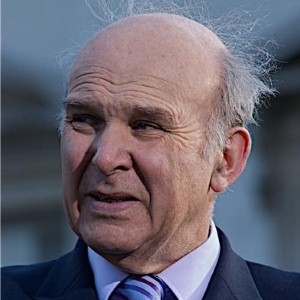 Business minister Vince Cable has travelled to Dubai in an effort to strengthen trade ties between the UK and UAE.
The Liberal Democrat politician has been tasked with doubling exports to £1 trillion by 2020 and so hopes the Middle East country will be interested in financing infrastructure projects in the UK, the Financial Times reports.
Dubai has already provided funding for London Gateway and alternative energy schemes, but Mr Cable hopes to secure a much bigger commitment as part of a process to build stronger links.
'If we can get them investing heavily in long-term infrastructure projects, that would be ideal,' he stated.
As part of the process, the UK government is going to create a 'Gulf investment team', which will be headed by PwC and given the task of winning 15 projects from Kuwait, Qatar, Saudi Arabia and the UAE by next year.
The UK provides an attractive investment opportunity for Middle East companies thanks to its political stability, financial system and regulatory environment and so the government will be hoping to capitalise on this. At present, the UAE is Britain's 12th biggest export partner.
Any outward investment projects that are signed off will operate in tandem with initiatives in the emirate itself, as Dubai is expecting there to be substantial economic growth and hefty investment in the coming years.
This is in part due to World Expo 2020, as facilities need to be created in order to host the global event. According to estimates, the six-month fair will create about 277,000 new jobs and stimulate around AED 25 billion (£4.17 billion) of extra investment.
Monica Malik, chief economist at EFG Hermes Emirates investment bank, said: 'The successful Expo bid should act as a catalyst to wider investment growth in Dubai, largely aimed at increasing the capacity of the economy.'