UK expats head to UAE for 'better quality of life'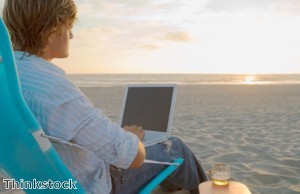 The UAE has attracted more British expatriates than ever in 2013, ranking the third-most popular country for those looking to move abroad, according to the NatWest International Personal Banking (NatWest IPB) Quality of Life Index.
It comes as no surprise that the top motives cited for wanting to move overseas were economic, with 72 per cent of those polled saying they had moved to the UAE to further their careers. In addition, the survey revealed that the tax-free climate of the country had boosted the disposable incomes of 96 per cent of the participants, which allowed them to live much more comfortably compared to life in the UK.
In response to the results, Dave Isley, the head of NatWest IPB, commented: "The most notable shifts in our quality of life results this year is the rise of the UAE as an expat destination,"
"The once-loved traditional expat communities of France, Spain and Portugal are diminishing, with quality of life drastically declining for expats living there, making way for newcomers such as the UAE and Singapore. It seems expats are willing to adjust their lifestyle in exchange for a stronger economy and better job opportunities."
According to the report, only Australia and Canada are more popular as new homes for British expats. The study also revealed that 80 per cent of the participants were enjoying a better quality of life in their new destination.
Researchers asked respondents to rate their lives abroad in several different categories, including food, law enforcement, facilities, transport, sanitation, housing, public services, culture, education, healthcare and retirement.
Natwest believes the UAE is becoming increasingly popular due to the economic stagnation and dwindling job opportunities in the developed world. The country rankings are testament to this, as it climbed seven places between 2008 and 2013, leaping from tenth to third place.
The UAE is likely to become more attractive as the World Expo 2020 draws near. The event is expected to boost the economy and infrastructure in the country, especially in Dubai - the host city. According to Reem Al Hashemi, minister of state and member of the Expo 2020 Higher Preparatory Committee, it will create 277,000 in the emirate.