UK chef Nathan Outlaw debuts at Burj Al Arab's Al Manara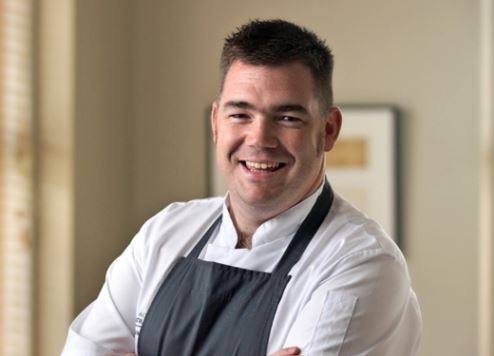 Dubai's seven-star Burj Al Arab hotel has opened the doors to Nathan Outlaw at Al Mahara – a collaboration between the famed UK chef and the iconic property's popular seafood restaurant.
Outlaw, with the help of head chef Pete Biggs, brings his unique style of cooking and relaxed hospitality to Burj Al Arab, delivering top quality, simple dishes, packed with delicious and complex flavour combinations.
Nathan Outlaw at Al Mahara celebrates British cuisine, with each dish on the menu created specifically for the Burj Al Arab.
Using the very best ingredients from all over the world, Outlaw's dishes include Lobster Risotto, Crispy Cooked Oysters with Caviar, Raw Scallops and Citrus Cured Brill.
The dessert menu features a unique Sticky Toffee Pudding, which is his 11-year-old daughter's recipe. Each dish on the dessert menu has the 'Outlaw' twist" and is served with lots of theatre.
Not only does Nathan Outlaw at Al Mahara deliver on flavour but it delivers on design too, creating an environment and space that gives diners the feeling they are in an underwater haven.
The stunning, signature floor-to-ceiling aquarium remains the centre piece, with its vibrant coral and more than 30 different species of exotic fish.
When asked why he chose Dubai for his first restaurant outside the UK, Outlaw said: "Working with Burj Al Arab speaks for itself. It's the most luxurious hotel in the world, and a once-in-a-lifetime opportunity. This is my first venture out of the UK, and what an iconic property to partner with.
"Dubai itself has very much claimed its spot on the world food map and can definitely compete with the highest of culinary standards from around the world.  As a chef, it is one of the cities you want to work in. I am so impressed with the quality and service I have experienced here."