UAE's thriving oil industry to attract fresh investment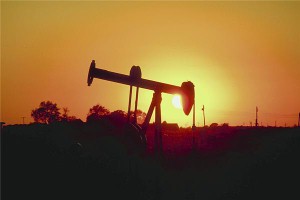 The UAE's oil and gas industry is expected to go from strength to strength in the coming years and this will inevitably lead to another influx of foreign investment.
Traders from all over the planet have been keen to take advantage of the Middle Eastern nation's incredible natural resources and there is no sign of this trend coming to an end.
According to Fast Market Research, an ambitious upstream investment plan has been devised and this will result in a significant upturn in oil production in the UAE.
Abu Dhabi alone is predicted to spend $60 billion (£38.6 billion) over the next five years on projects aimed at raising the emirate's oil capacity. Gas extraction is expected to increase too, with $25 billion worth of programmes being planned in the city.
The UAE is benefiting from the downturn in production in Iran, as this has enabled oil fields across the country to take up the slack.
Of course, the oil and gas industry put the UAE on the map, with much of the nation's impressive infrastructure being paid for with money generated from the energy industry.
That said, there is far more for foreign investors to spend their money on in the UAE these days.
As well as a thriving oil and gas sector, the country also has a vibrant property market and people from all over the world have been snapping up state-of-the-art hotels, villas, apartments and offices in places like Abu Dhabi, Ras al Khaimah and Dubai.
The latter is a particularly popular investment hotspot at the moment, with real estate prices seemingly rising by the day. Building companies are constantly launching new developments across the city, with exclusive areas like Dubai Marina, Downtown Dubai and the Palm Jumeirah being at the forefront of their plans.
With property values soaring and the clamour for accommodation continuing to intensify, it is no surprise that landlords have been hiking their rent demands in recent months.